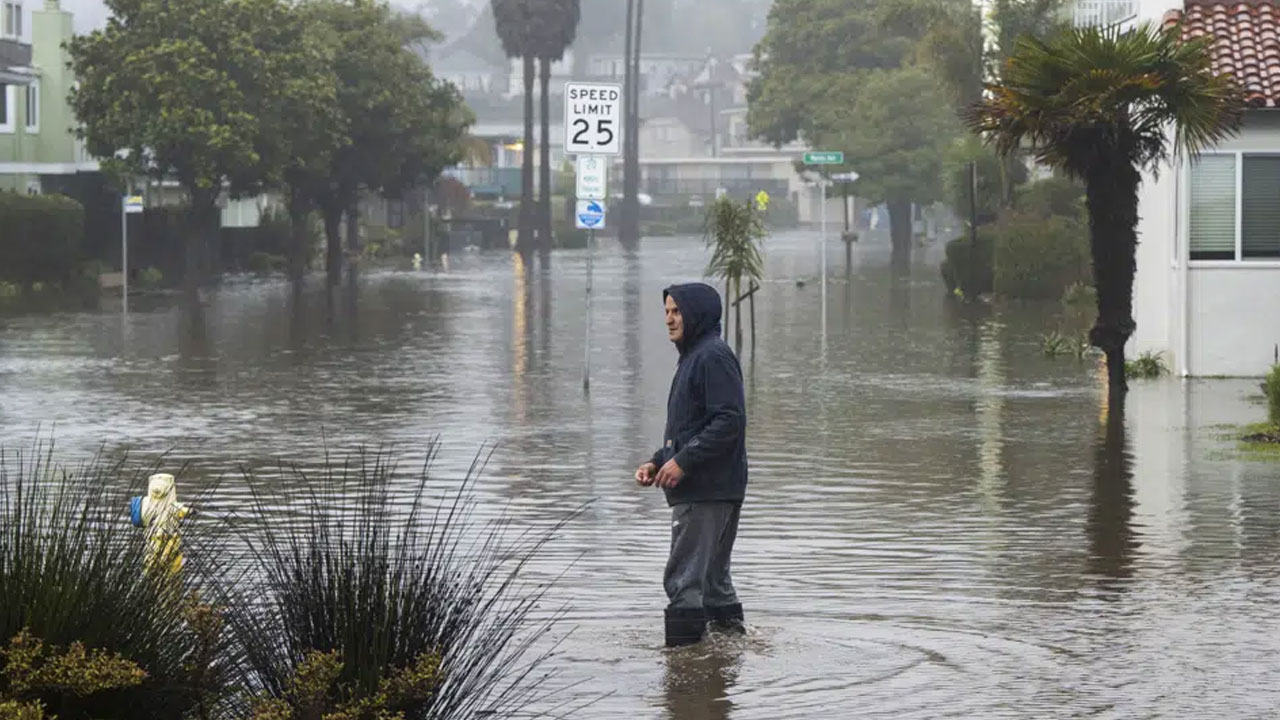 [Source: AP News]
California's elite coastal enclave of Montecito has been ordered to evacuate amid a major storm that has landed most of the state under flood watch.
Heavy rain was lashing the community near Santa Barbara, home to celebrities such as the Duke and Duchess of Sussex – Harry and Meghan – and Oprah Winfrey.
Forecasters are warning residents across the state to brace for a "relentless parade of cyclones" over the next week.
Article continues after advertisement
The deluge has already claimed 12 lives and left thousands without power.
More than 100,000 people were still without power as of Monday afternoon.
Around 90% of Californians – some 34 million people in the most populous US state – were under flood watch, according to the National Oceanic and Atmospheric Administration.