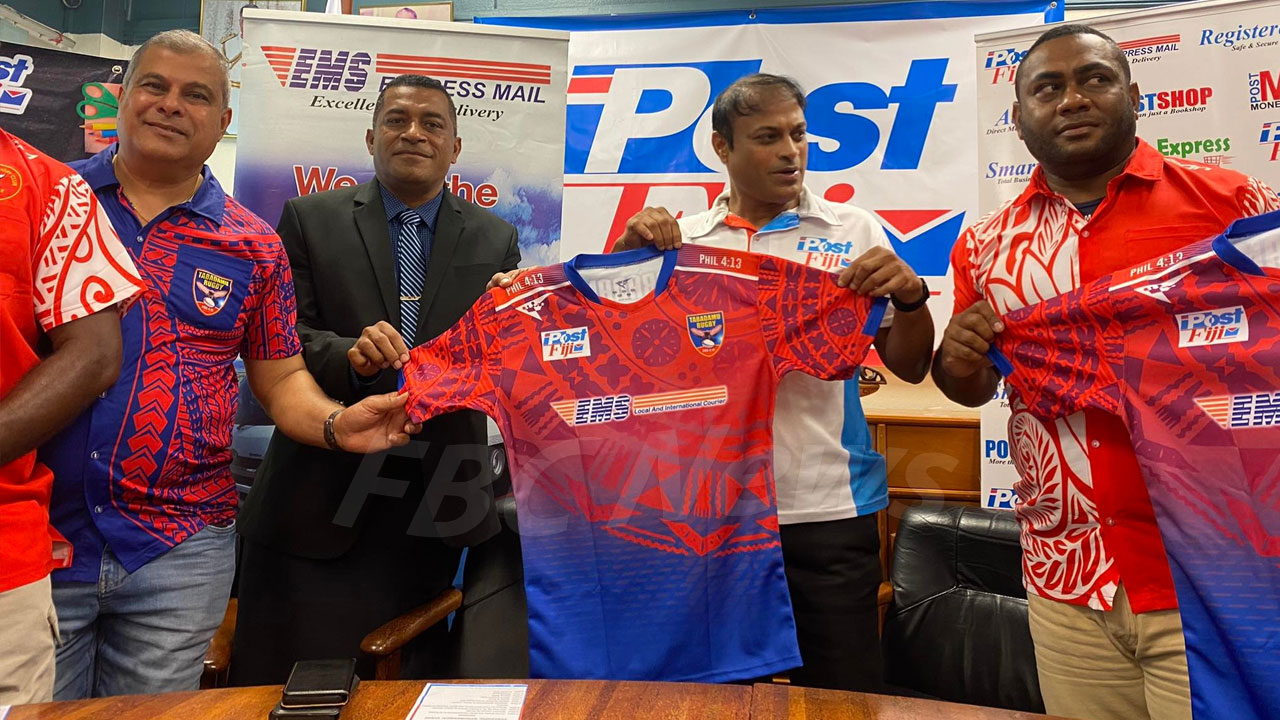 The Tabadamu rugby club has sealed a partnership deal with Post Fiji Limited as naming rights sponsors for the Serua 7s and the Fiji Bitter Marist 7s.
The side will now be known as Post Fiji EMS Tabadamu 7s.
Post Fiji Chief Executive Anirudha Bansod says they have been looking for an opportunity to support grassroots rugby, which is why they're teaming up with Tabadamu.
Article continues after advertisement
Bansod adds this partnership is an alliance where the two bodies will be based on values of speed, accuracy and perfection.
Minister for Local Government and Tabadamu club member Maciu Nalumisa thanked Post Fiji for the timely support.
"For Tabadamu we have produced a lot of rugby players and one has reached the level of captain for the national team so that speaks volumes of the depth that the club has produced over the years and there is one even in the current squad that's also present here so your sponsorship boosts the teams like Tabadamu"
Bansod reveals that there is no set time frame for the partnership deal.
The Tabadamu 7s team will field two teams at the Serua 7s this weekend before a main team is named for the much anticipated Marist 7s next month.