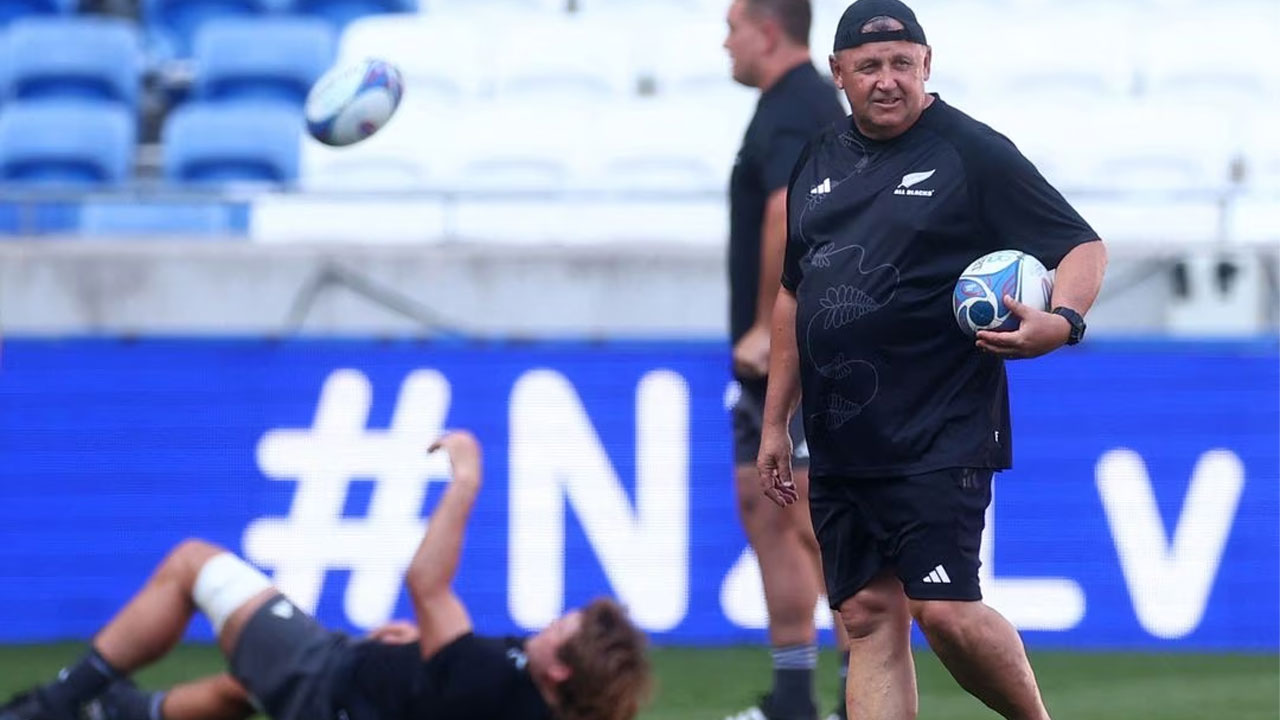 [Source: Reuters]
New Zealand's Ian Foster has given an insight into how the coach of a team that has just run in 14 tries against a Six Nations team motivates his players for a match against a side that has never come close to beating tier one opposition.
The All Blacks take on 17th-ranked Uruguay in Pool A on Thursday at OL Stadium, the same ground where they laid waste to Italy 96-17 last Friday with one of the best performances of the World Cup so far.
By any measure, anything less than the bonus-point win New Zealand need to be guaranteed a place in the quarter-finals would be a seismic shock.
Article continues after advertisement
That Foster made nine changes to his starting side will not help Los Teros too much given he was able to bring in players of the calibre of skipper Sam Cane, Damian McKenzie, Leicester Fainga'anuku and Sam Whitelock.
Foster said he would take a two-pronged approach to making sure his team were up for the contest against the South Americans, who lost only 27-12 to France in their Pool A opener.
"One, you can't motivate a team falsely because it shows and it shows in performance, so you've got to get real about it," Foster told reporters in Lyon on Tuesday.
"So what are the facts? We've got so much to achieve ourselves. That's a fact. We're not in a quarter-final yet, so we've got to make sure we do that. We're playing a team that basically had the same scoreline against France as we did (NZ lost 27-13 in the opening game). I'm not trying to talk them up falsely, but that deserves a lot of respect.
"I love their attitude, I think they are a really, really passionate rugby team. If we're not in the house, then we're going to struggle. That's a fact."
The second motivation comes from the expected internal performance levels of a team from a relatively small nation that has dominated the sport for over a century, including winning three of the nine previous World Cups.
"At the end of the day, we've just got to meet our own standards," Foster added. "It's about us living up to the things that we say we want to do, and we've just got to make sure we do them.
"We're at our best when we are on edge. Sometimes our opponent puts us on edge, sometimes the situation puts you on edge, but at all times your own internal standards have to be the edge that really matters the most."