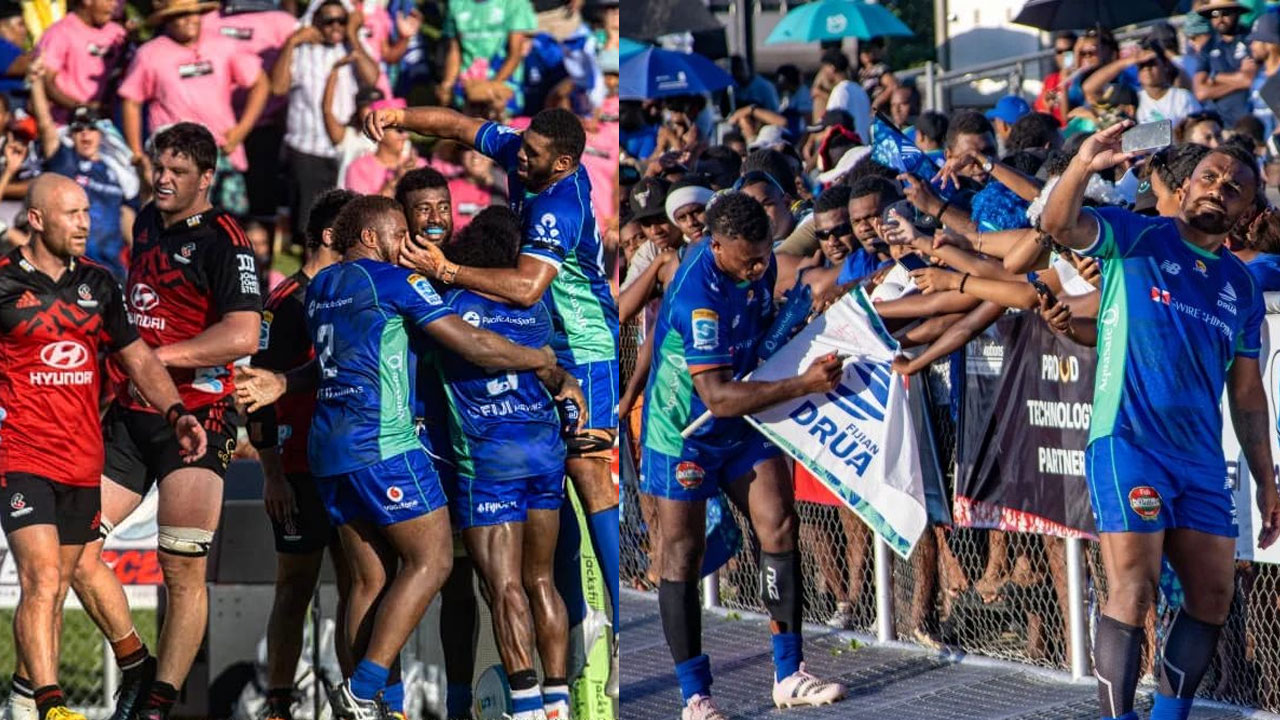 [Source: Fijian Drua/Facebook]
The win against defending Super Rugby champions the Crusaders is history now and the team will need to focus on their next match, says Swire Shipping Fijian Drua coach Mick Byrne.
Speaking during a press conference in Nadi, Byrne says although it's the side's biggest victory ever since their debut, the players have responded well and have moved on and shifted their attention to the Queensland Reds.
"Yesterday morning it was back to work and today's training was great and the preparation being done well. We went through some clarity yesterday and they came out today and performed on the field. Im very happy with the way they have come in and prepared themselves. They understand the role of being a professional rugby player. It's awesome."
Article continues after advertisement
Byrne says a few discipline issues from their match against the Crusaders is something they will be working on as they aim to back up their performance.
He is also glad the team did not suffer any injuries as all players are available for selection.
Byrne says they have been closely assessing their match over the weekend and looking at areas that need to be fixed.
According to the coach, it's still a long season as it's only the third round and ensuring players do not burn out is critical.
The Drua travel to Brisbane to face the Reds this Sunday at 5pm.