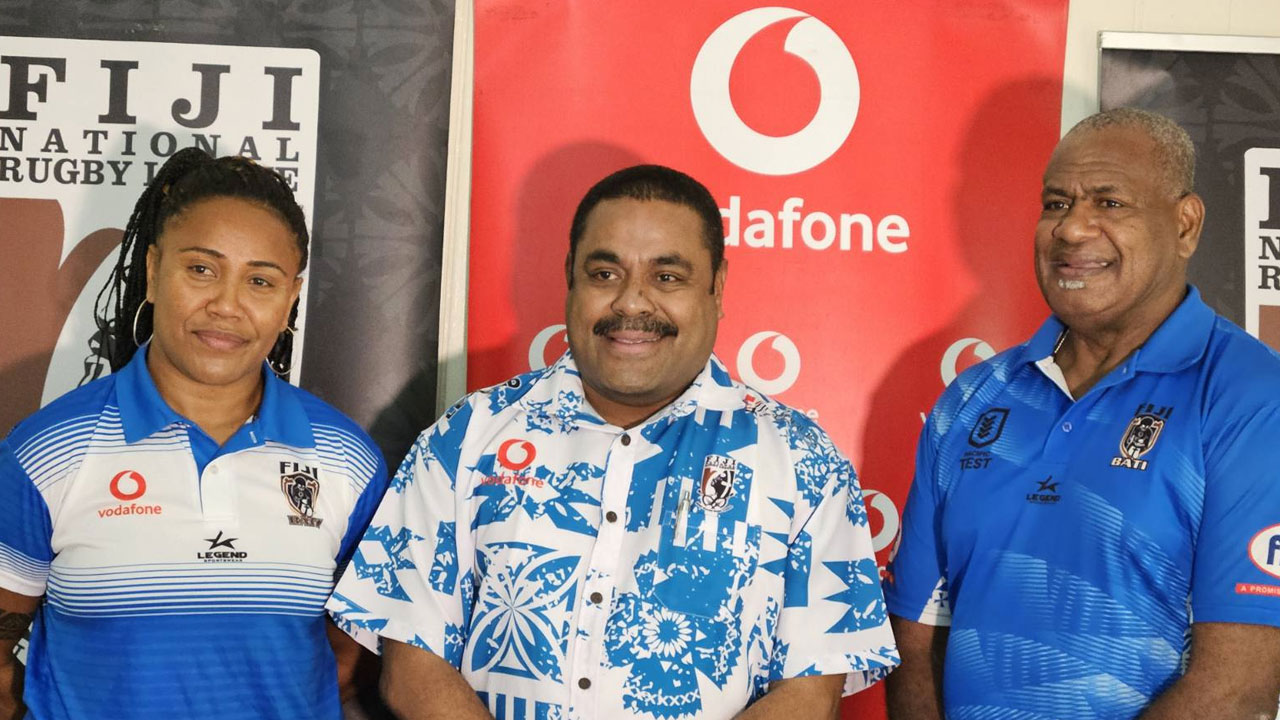 Josaia Dakuitoga [right] with FNRL Chairman Aporosa Lutunauga [middle] and captain Josephine Maejirs
The Fiji National Rugby League has announced Josaia Dakuitoga as the head coach for the Fiji Bulikula team ahead of the 2023 Pacific Test and also for the Rugby World Cup in 2027.
The announcement was made by FNRL Chairman Aporosa Lutunauga this morning.
Dakuitoga coached the Fiji Bati to the World Cup last year but was replaced by Wise Kativerata following an illness before the side's opening match in England.
Article continues after advertisement
Lutunauga says Dakuitoga has recovered and is fit for the job, bringing a wealth of knowledge and experience.
"This marks a significant step forward for women's rugby in Fiji and underscores our commitment to promoting gender equality and exclusivity in the sport."
Lutunauga adds that they are confident that Dakuitoga will bring the same energy and dedication he had with the men's team to the Bulikula team.
Former North Sydney player Josephine Maejirs, who switched to the Saints after three years at the Bears, has been named again as the captain for the national side.
Meanwhile, Jone Waisale is the Junior Bati coach.