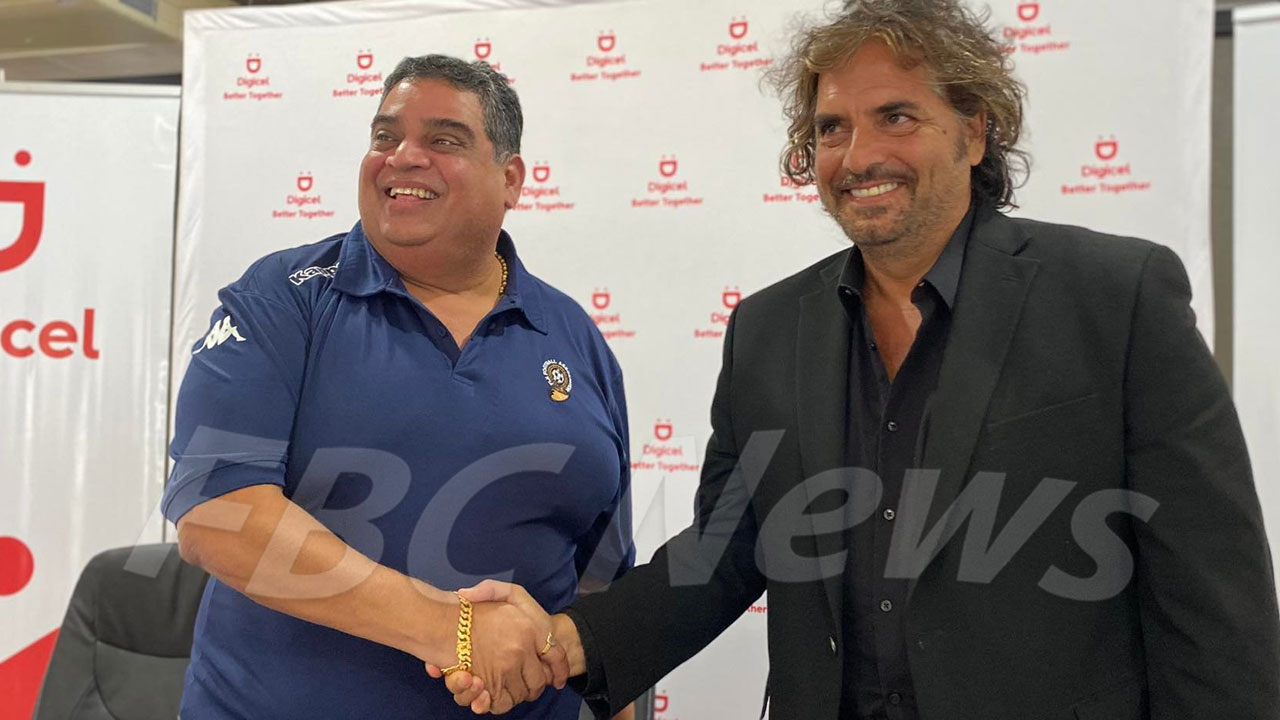 Rodolfo Zapata [right] has been announced as the Fiji Football Under-20 coach
Argentinian national Rodolfo Zapata has been announced as the Fiji Football Under-20 coach.
He will prepare and lead the team to the Under-20 World Cup in Indonesia later this year.
Zapata hails from Bella Vista in Argentina and started out in the Argentinian second division as a goalkeeper.
Article continues after advertisement
He says he is happy to be in Fiji to share his knowledge with not only players but local coaches as well.
He says Fiji is well-known in rugby but not in football which is something he wants to change.
"To see the quality of the players that we have I was positive and that's the reason why I told the president Yes, because of the quality of players, of course, it's not going to be an easy competition, we need to work in a progressive way to not confuse our players but we need to have clear objectives."
Zapata has a UEFA Pro License and has been contracted with the Fiji Football Association for one year.
Fiji Football president Rajesh Patel says although they had a local coach that led the team in the World Cup qualifiers, they will need a more professional coach to take the team to the next level.
He says Zapata will also be sharing his knowledge with the local coaches.
"There will be camps in Mexico in Asia before they go to Indonesia for the world cup so that is the biggest announcement that we have given and we've given the players the best so that we cannot be in numbers in the world cup but be a dominant team that we can compete with anyone else."
The under-20 side march into camp next week and Zapata will be based in Ba along with the team.