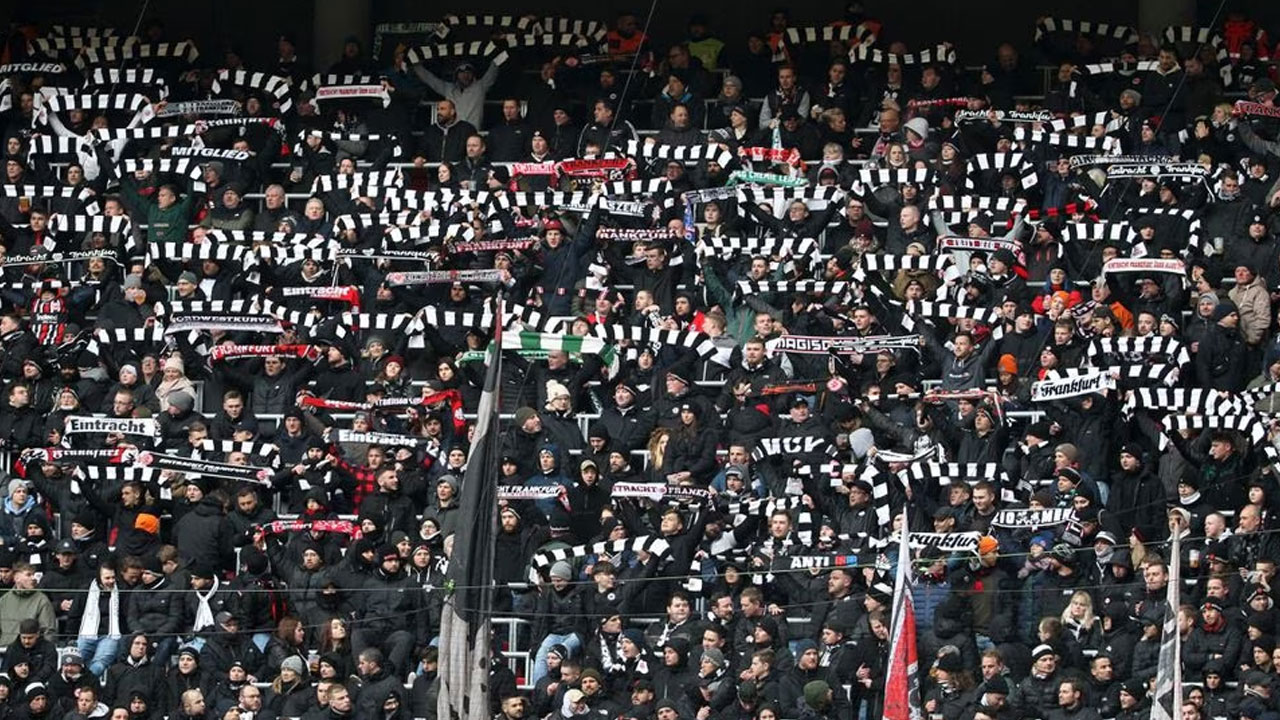 [Source: Reuters]
Eintracht Frankfurt fans will not be allowed to attend their Champions League return leg at Napoli next week.
Italy's interior ministry planning to stop any sale to visiting spectators, the Bundesliga club said on Tuesday.
Frankfurt, who lost the first leg 2-0 in Germany, expected just under 3,000 travelling fans in the stadium for the game.
Article continues after advertisement
"Eintracht Frankfurt were informed yesterday late evening from (European soccer body) UEFA that Italy's interior ministry would issue a regulation today that bans the (Italian) club from selling tickets to fans of Eintracht Frankfurt for the return leg on March 15," the German club said in a statement.
"This shall include the entire visiting fan contingent of 2,700 including 2,400 in the visiting fans sector, that Eintracht were eligible for."
Fans of both teams clashed prior to the first leg in Frankfurt with police having labelled that game as high risk.
The decision angered Eintracht whose CEO saw it as interference by security authorities and said it could set a dangerous precedent.
"It is a serious and unacceptable interference by the Italian security authorities in the organization and culture of European club competitions," Axel Hellmann, Eintracht CEO who is also currently CEO of the Bundesliga, told Reuters.
"It is like an admission by the Italian state that it does not see itself in a position to safely carry out a Champions League game with 2,500 guest fans that has been fixed for several months. Unless other interests played a role here."
"UEFA is called upon to ensure that this approach does not set a precedent and endanger the integrity of its competitions."
Frankfurt, Europa League winners last year, are enjoying their best run in decades on the pitch with fans offering strong support in away matches.
Tens of thousands of Eintracht fans travelled to Seville for that final with the club having had just 10,000 tickets at their disposal.