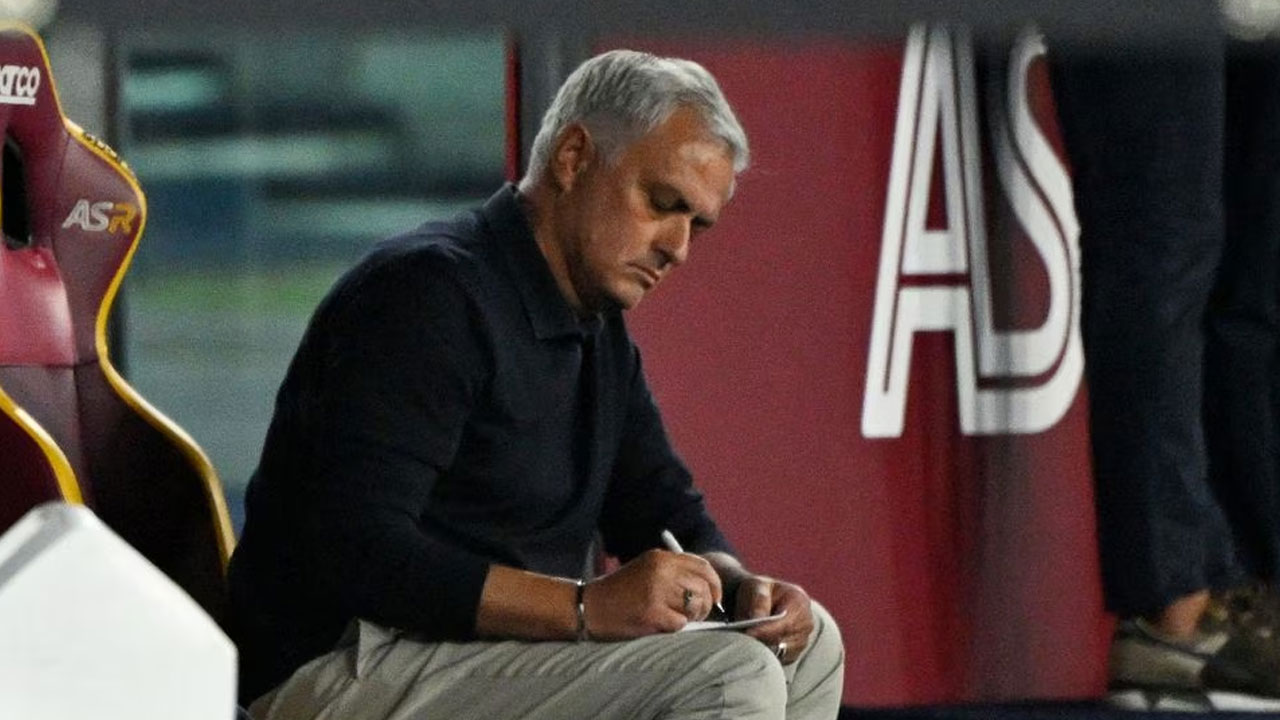 [Source: Reuters]
Jose Mourinho said he is enduring the worst start to a season as a manager after AS Roma's 4-1 defeat at Genoa on Thursday left them hanging above the Serie A relegation zone.
Mourinho guided Roma to back-to-back European finals, winning the Europa Conference League in 2022 and losing to Sevilla in the Europa League final earlier this year, but with the club 16th in Serie A, the pressure is on.
"It's also my worst start to a season as a coach. However I don't think that Roma had ever appeared in two consecutive European finals (before last season)," Mourinho said.
Article continues after advertisement
Roma have just one win from their six league matches so far and a growing injury list is not aiding Mourinho's cause, particularly in defence.
"When we're missing certain players, we lack solidity," he said. "However, to state that our weakening of solidity is the result of the absence of this or that player wouldn't be correct.
"Our lack of defensive stability is down to the team as a whole – what happens when we lose possession and when we drop deeper."