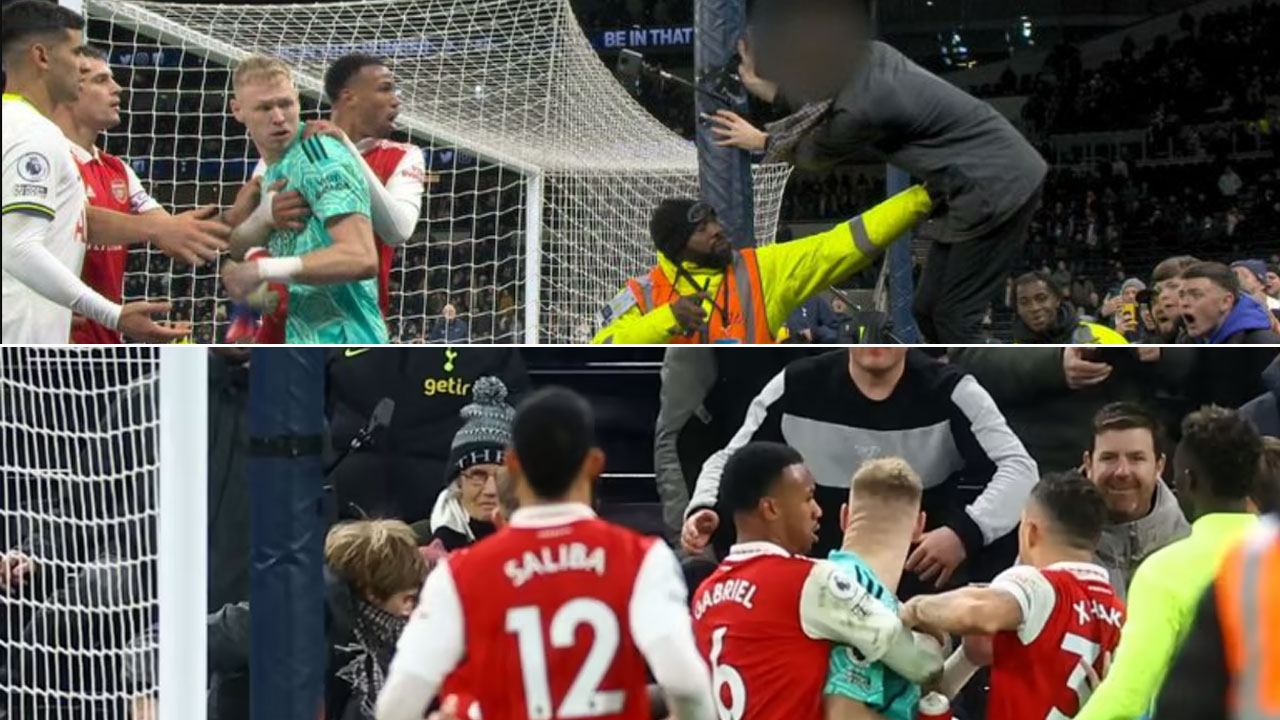 [Source: channelnewsasia]
Arsenal goalkeeper Aaron Ramsdale says he was attacked by a fan just after his side had earned a 2-0 victory over Tottenham in the Premier League this morning.
Ramsdale was man-of-the-match as he kept Tottenham at bay time and again and also clashed with several Spurs players during the match.
Spurs' Brazilian forward Richarlison had an altercation with Ramsdale after the final whistle, before a Tottenham supporter seemed to climb on the pitch-side advertising boards and kick the 24-year-old.
Article continues after advertisement
The Metropolitan Police said that enquiries were ongoing and no arrest had been made.
The English Football Association says they strongly condemn the incident while the Professional Footballers' Association adds that these instances were happening too often.
Spurs pledged to take action in a statement released shortly after the match.