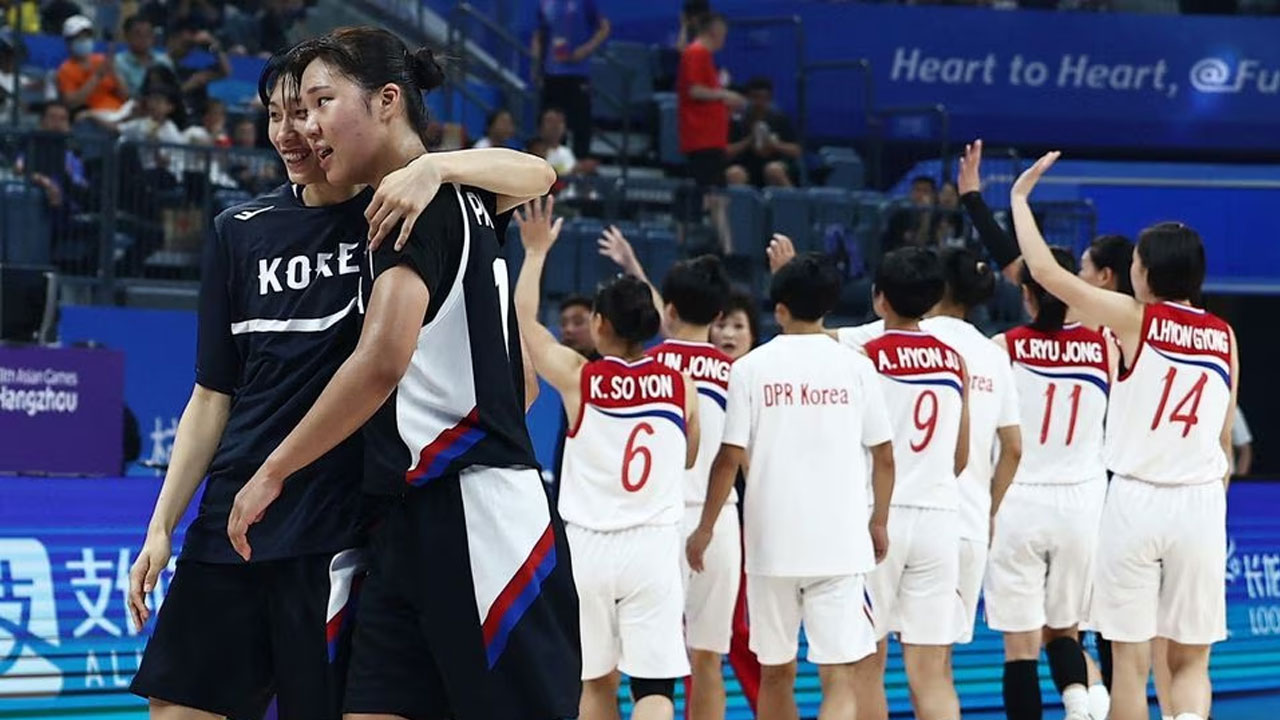 [Source: Reuters]
Having played in a unified team at the Asian Games in Jakarta five years ago, North and South Korea's women basketballers battled each other in Hangzhou on Friday in a full-blooded contest that the South won 81-62.
In 2018, North Korea contributed three players to the 12-member roster coached by South Korean Lee Moon-Kyoo: Ro Suk-Yong, Kim Hye-yon and Jang Mi-gyong.
They won a silver medal, losing 71-65 to China in the final.
Article continues after advertisement
On Friday, at China's Asian Games, a number of the roster returned, split on opposing sides for the Group C match at the Hangzhou Olympic Sports Centre Gymnasium.
Ro captained North Korea and guard Kim started on the bench, while South Korea had forward Kang Lee-seul, guard Park Ji-hyun and centre Park Ji-su among the 2018 alumni.
With South Korea and North Korea still technically at war, there has been diplomatic tension at the Games.