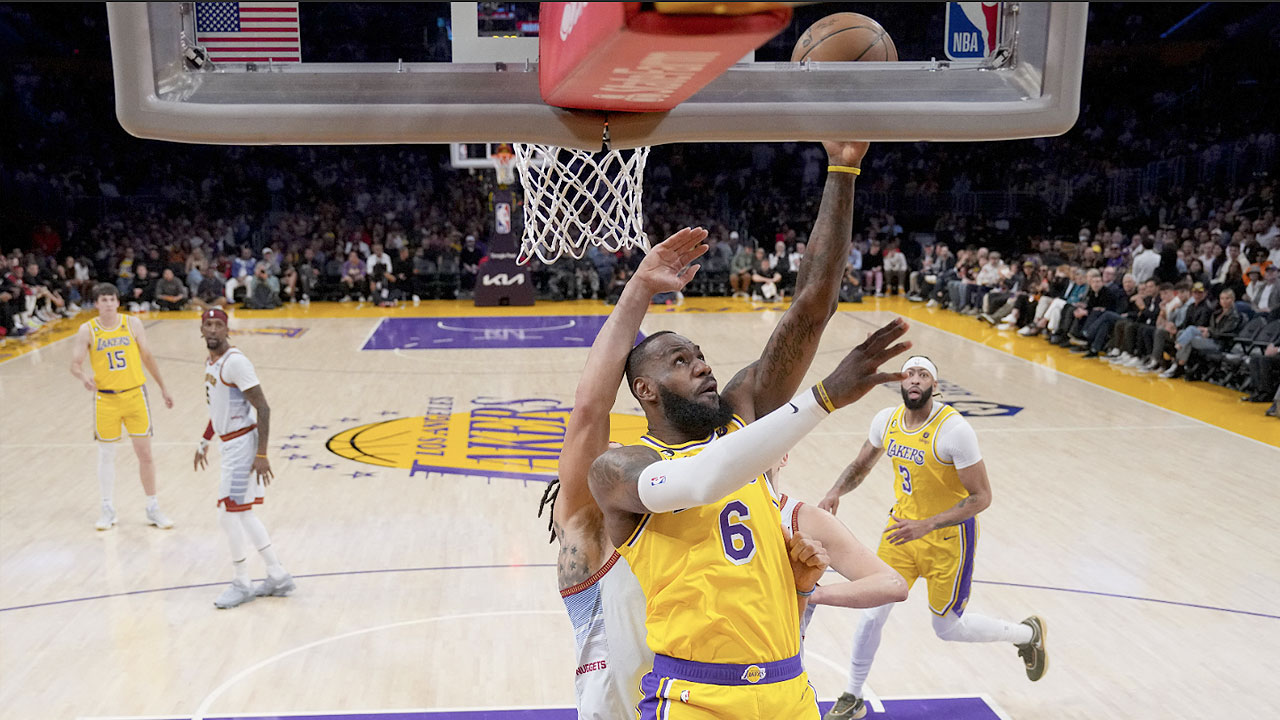 [Source: Reuters Sports]
The Los Angeles Lakers will talk to LeBron James in the coming days after the NBA's all-time leading scorer said after the team's exit from the playoffs that he would consider retirement during the offseason.
The 38-year-old James said after his team were eliminated by Denver from the Western Conference finals late on Monday in the minimum four games that he had a lot to think about regarding his basketball future.
Lakers General Manager Rob Pelinka, speaking to reporters on Tuesday, said that he and head coach Darvin Ham look forward to speaking with James and added that their job is to support athletes if they reach a career turning point.
Article continues after advertisement
James' admission that he is considering retirement came as a surprise given the four-time NBA champion still plays at a high level and has previously expressed a desire to play with his eldest son in the pros, a possibility that could not happen until the 2024-25 season.
No NBA team has ever won a best-of-seven games series after falling behind 3-0 and James did all he could to keep the Lakers' season alive as he played all 48 minutes of the elimination game on Monday while also scoring a game-high 40 points.
But with the emotion of that loss still fresh, James ended his post-game press conference with a bit of a surprise.