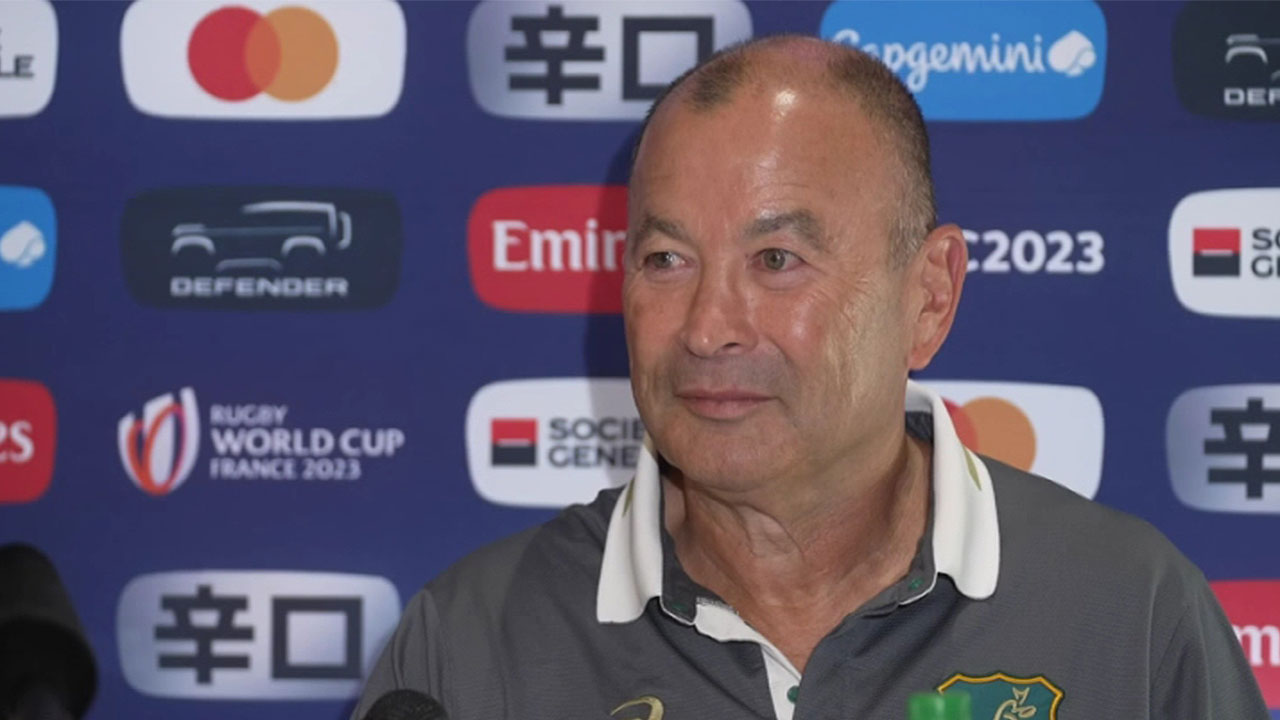 [Source: Rugby Pass]
Australia's rugby coach, Eddie Jones, acknowledges the formidable nature of the Flying Fijians, describing them as a team characterized by both power and pace.
As the two teams prepare to meet at the Rugby World Cup in France on Monday, Jones recognizes the challenge posed by Fiji.
Australia boasts a historical advantage with 19 wins against Fiji and only two losses, both of which occurred in the 1950s. Jones points out that their team possesses exceptional skills in playing counter-attacking rugby.
Article continues after advertisement
"Well they great ability of playing counter attacking rugby and they got pace and they got position and that puts a different test to you. They're a team of power and they have pace and they show that in the last two minutes against Wales."
Jones emphasizes the importance of having a set-piece advantage when facing Fiji.
He highlights that the Wallabies have started the tournament well in this aspect and aim to continue their growth in this area.
Additionally, he underscores their ability to win power contests and anticipates the need to stay two steps ahead of Fiji, who excel in transitional play.
The upcoming power contest between the two teams is anticipated to be intriguing. While Fiji boasts a sizable and robust pack, Australia is eager to engage Fiji in this area, setting the stage for an exciting match.
The Wallabies will be facing Fiji at 3.45 am on Monday.