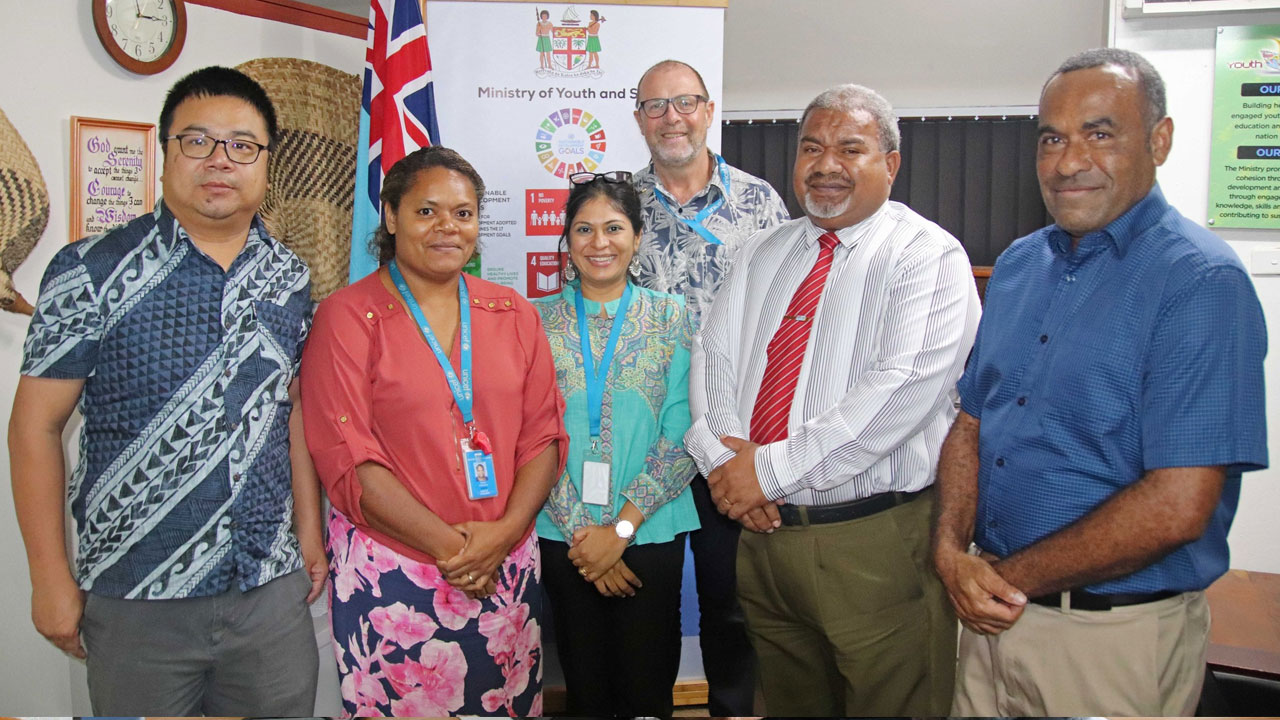 [Source: Fiji Government / Facebook]
The Ministry of Youth and Sports says it looks forward to future collaborations with the United Nations International Children's Emergency Fund for the betterment of youth development in Fiji.
Following a courtesy call from UNICEF Pacific Representative Jonathan Veitch, Minister Jese Saukuru says his ministry will work to advance Fiji's interests through stronger collaboration with UNICEF on the key priority areas, including youth empowerment to be resourceful and to be the advocates of change.
The Minister thanked UNICEF on behalf of the Prime Minister and the Fiji Government for the tremendous work done for the youth of Fiji.
Article continues after advertisement
Veitch stated that being a youth is synonymous with change, progress, and the future, saying that it is ultimately facing challenges and creating a space for future development.
He says it means turning problems into opportunities and solutions and being the driving force of society.