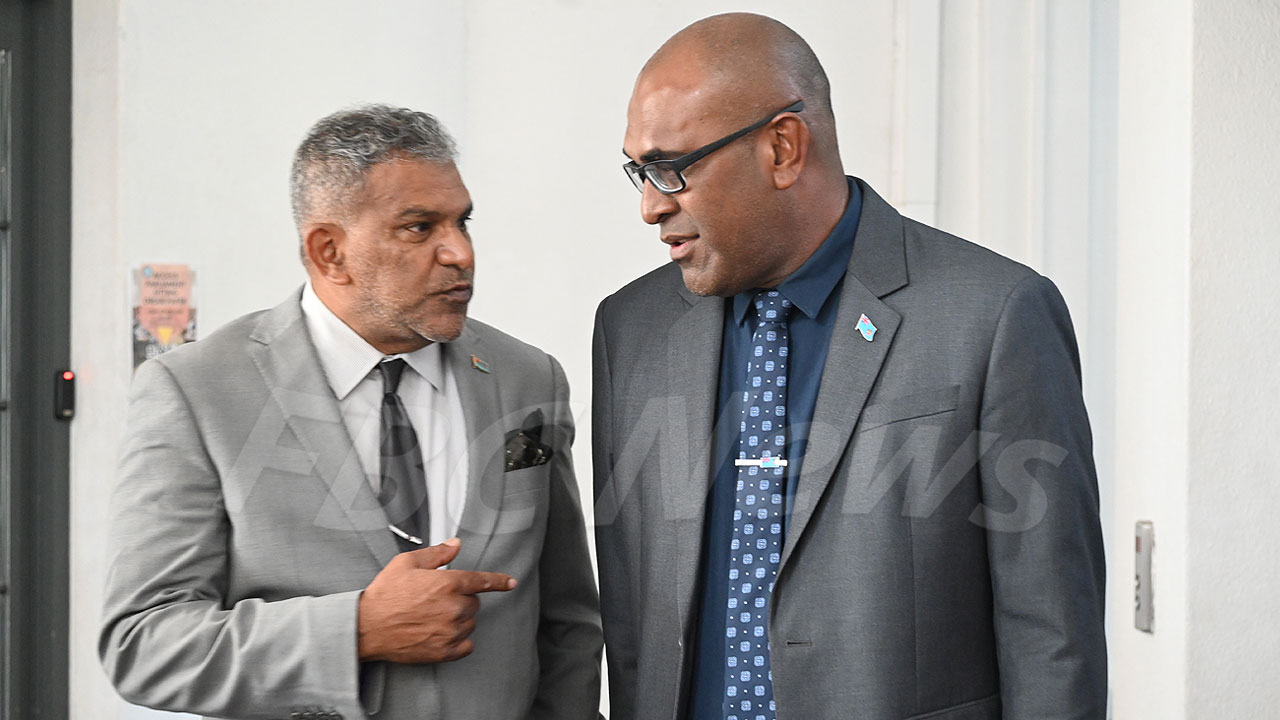 Opposition MP Faiyaz Koya [left] with Health Minister Doctor Atonio Lalabalavu
Opposition MP Faiyaz Koya has criticized the government's financial management, citing the largest deficit since 1992 and unnecessary debt hysteria.
He made these comments in his address on the budget debate yesterday.
He emphasizes the importance of growing the economy for debt repayment rather than fixating on its size.
Article continues after advertisement
Koya says that the government's recent spendathon raises concerns about fiscal responsibility.
"It's if you have a growing economy and you can actually repay that. We've always been in that particular state. Debt as a proportion of GDP is actually coming down, and we all know that. But the answer to all of this, honorable speaker, is growing the economy."
Koya also stated that the nation's future hinges on policymakers striking a balance between financial stability and fostering a thriving economy.