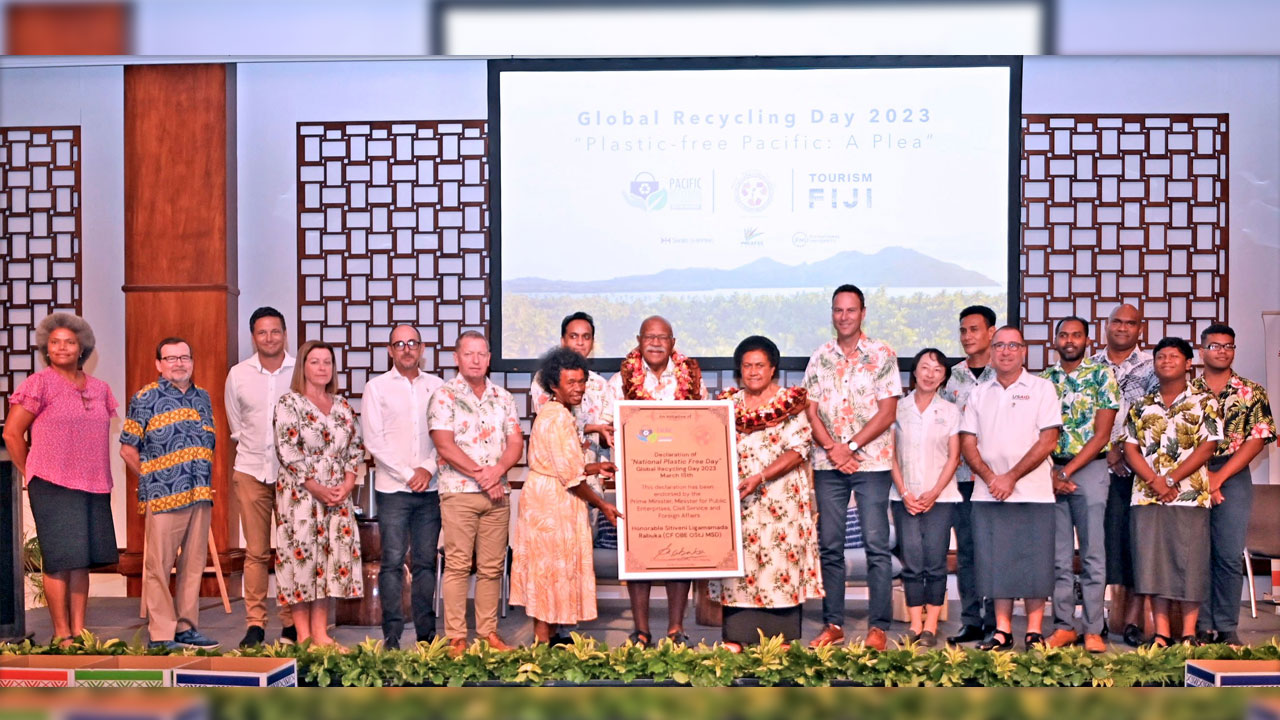 [Source: Fiji Government/ Facebook]
Prime Minister Sitiveni Rabuka stresses that our economic life is heavily reliant on our environment.
While speaking at the Global Recycling Day celebrations in Nadi today, Rabuka praised the work of the Pacific Recycling Foundation, saying they are exemplary in the waste management and recycling space in Fiji.
He also challenged people to not be all talk when it comes to recycling.
Article continues after advertisement
"It's not just standing up on the world stage and reading from your prepared speeches and saying that you're champions for this and champions for that. I want us all to be practitioners of what we preach."
Rabuka stated that for a country like Fiji, we rely so much on our environment as it provides us food and even creates jobs, especially in the tourism industry.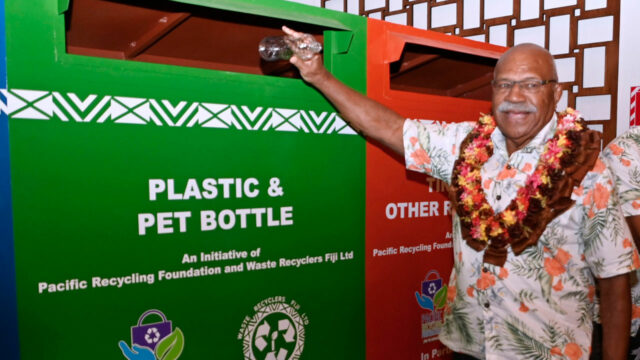 [Source: Fiji Government/ Facebook]
The Prime Minister stresses that if we are not careful, tourists will be swimming among plastic bottles rather than the beautiful fish and corals.
Pacific Recycling Foundation Founder Amitesh Deo says it's a historic day as national leaders are now standing in solidarity with them.
"We have witnessed many pushbacks. In recent years, we could not even use the words "struggles" and challenges when talking about our work. In roundtable discussions, we had to water down our discussion topics so that there could be participation from certain government agencies."
Deo highlighted that they could not even call those joining their movement "recycling advocates," as those previously in high-ranking government positions had a strong sense of dislike towards words like "advocates."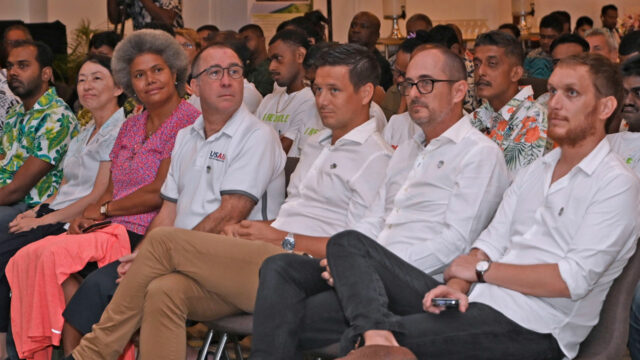 [Source: Fiji Government/ Facebook]
The Prime Minister also launched the I-Recycle Bins to mark the celebrations.