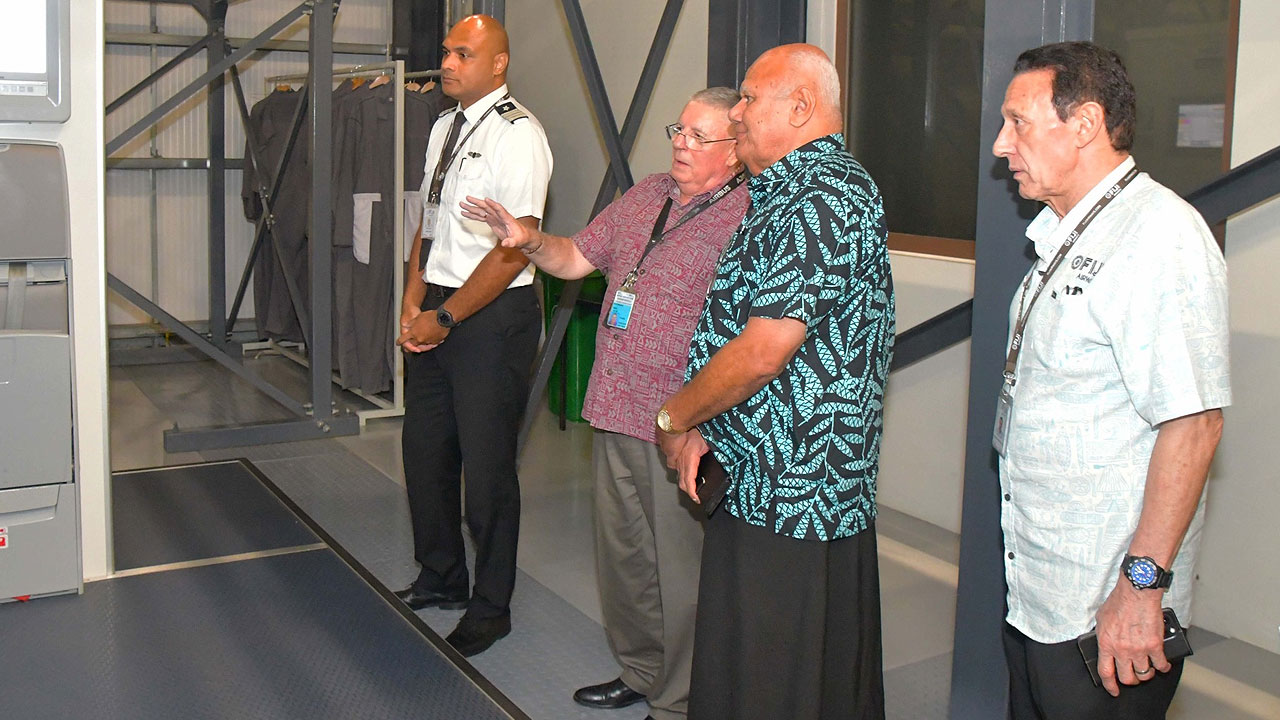 [Source: Fiji Government/ Facebook]
The Deputy Prime Minister and Minister for Civil Aviation, Viliame Gavoka visited Fiji Airways yesterday.
The new Minister was briefed by the Fiji Airways management board and the Fiji Airways Hangar board on the organization's process and areas for improvement.
Minister Gavoka was accompanied by Alitia Bainivalu, Assistant Minister for Tourism and Civil Aviation, and Attorney-General and Minister for Justice Siromi Turaga.
Article continues after advertisement
The government delegation was given a tour of the Fiji Airways Academy and shown how pilots are trained to ensure Fiji Airways' best safety practices.