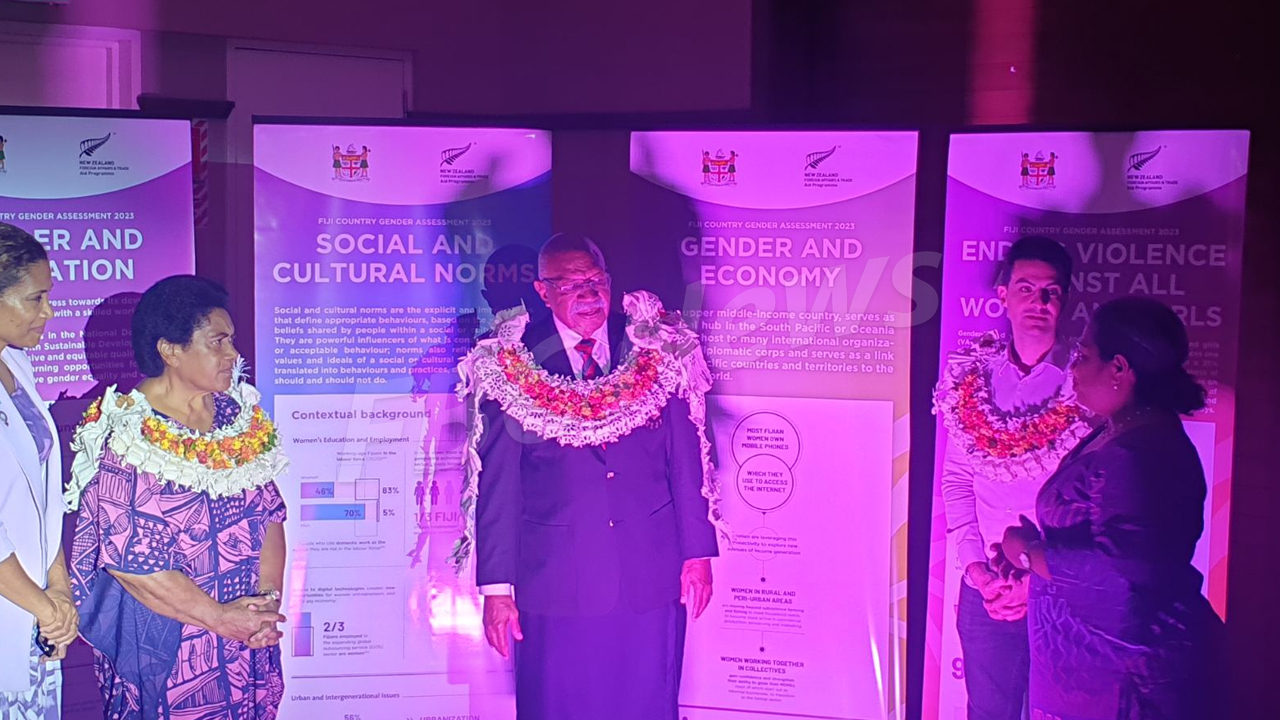 [Source: File]
Gender-discriminatory social norms and cultural practices remain a significant obstacle to gender equality in our communities.
This was revealed by Prime Minister Sitiveni Rabuka at the launch of the Fiji Country Gender Assessment at the Grand Pacific Hotel in Suva last night.
Rabuka says the FCGA is a gift to women and girls, as the recommendations outlined in the assessment are expected to inform and help improve gender programs and policy-making.
Article continues after advertisement
He says the assessment, which took two years to compile, is an important step towards achieving gender equality and empowering all women and girls in Fiji.
"Because it has allowed for access to existing data across government, resulting in a more comprehensive and accurate picture of the progress, challenges and opportunities facing women and girls of today."
Minister for Women Lynda Tabuya says gender equality is fundamental to human rights and essential for building a fair, just, and prosperous society.
The Country Gender Assessment (CGA) will inform on the status of all women and girls in Fiji and provide a comprehensive overview of gender issues in various sectors and critical areas including health, education, the economy, violence against women and girls, gender and environment, women in leadership and decision-making, and others.
The assessment was carried out by the Ministry for Women with the assistance of the New Zealand government, UN Women, the Fiji Bureau of Statistics, and relevant stakeholders, including members of civil society and women's rights organizations.