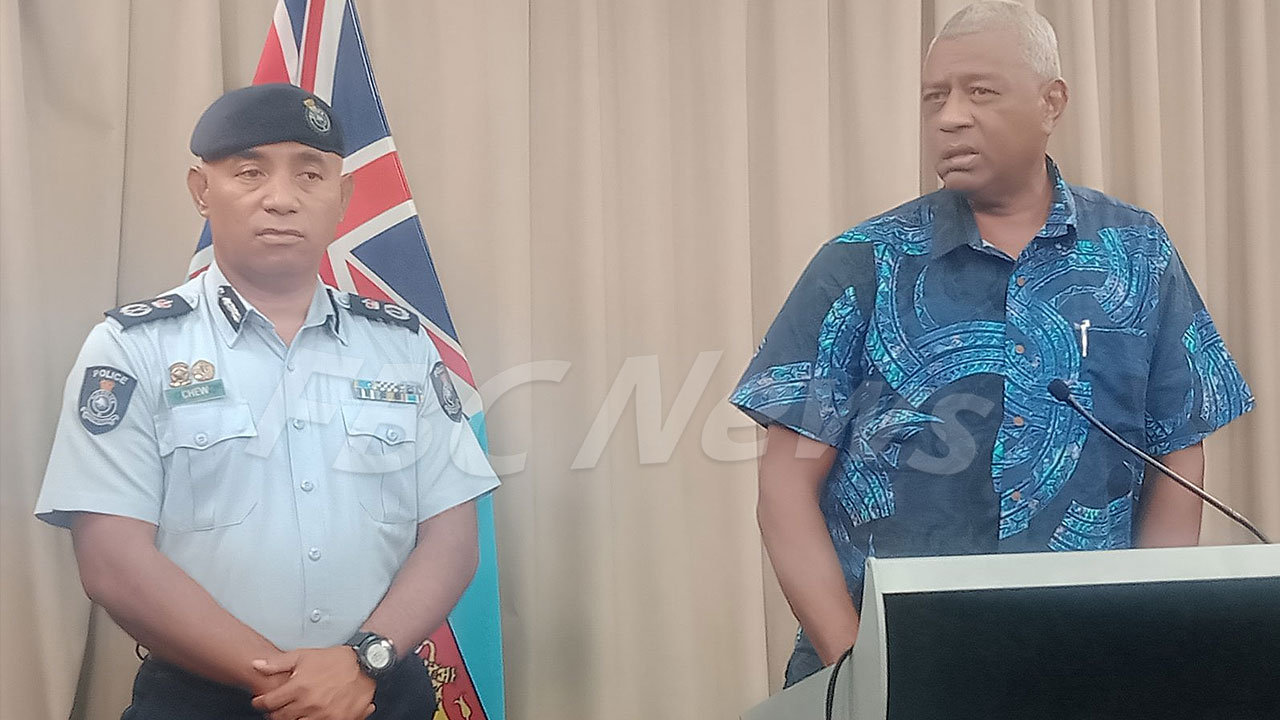 Acting Police Commissioner Livai Driu (left), Home Affairs Minister Pio Tikoduadua.
The Home Affairs Minister is urging the public to remain calm, following the attack on the Totogo Police Station in Suva this morning.
Pio Tikoduadua says the attack on the key police facility by a 33-year-old man represents not only a direct threat to our security forces but also to the peace and security that Fijians hold dear.
"Such acts of violence and attempts to disrupt the peace have no place in our society. We remain steadfast in our commitment to ensuring that Fiji remains a safe and security haven for all of its citizens, residents and our visitors."
Article continues after advertisement
Tikoduadua says the country's security forces are always on alert and will not allow the actions of one individual to intimidate or deter them from their duty of looking after the safety and security of the people.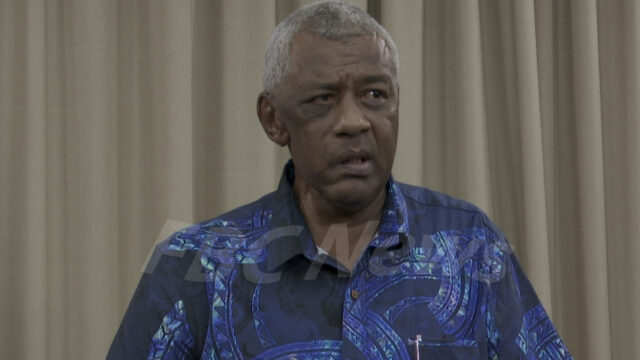 Pio Tikoduadua, Home Affairs Minister. 
Meanwhile, the Minister announced in a press conference today that the suspect is currently admitted at the CWM Hospital for burns and injuries sustained during the attack.
Tikoduadua says the suspect will be released back into police custody once he recovers.
He adds that while the attack is an isolated incident, police will carry out a thorough investigation to ascertain the motive.
Related Story:

Investigation to be launched into violent arrest
Police attack serious concern: Tikoduadua
Raiwai man behind Totogo attack
Attack on Totogo Police Station