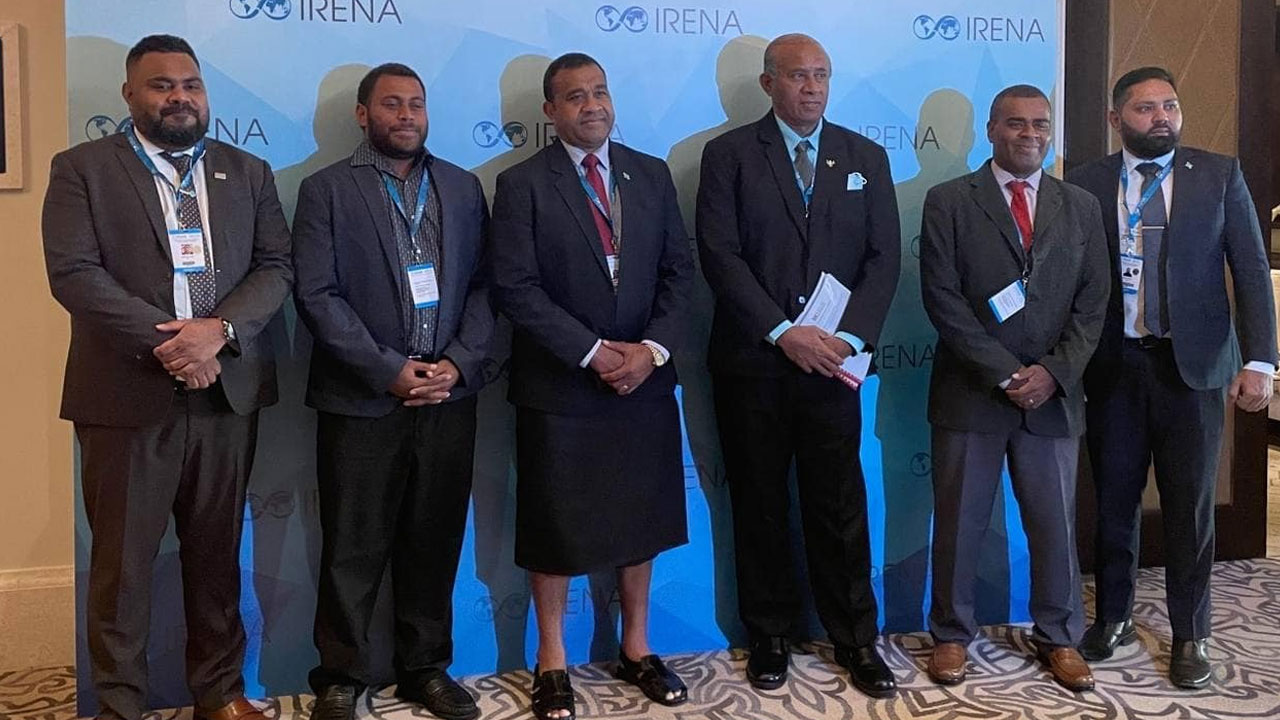 [Source: Fiji Government / Facebook]
Fiji will have to pay a massive $ 6.5 billion dollar bill if it wants to achieve carbon emissions cuts of 30 percent by 2030.
Speaking at the just-ended 13th International Renewable Energy Agency Ministerial Intervention in Abu Dhabi, Minister for Public Works and Transport Ro Filipe Tuisawau says this capital investment cannot be funded by the government alone.
Tuisawau says for small island nations, the costs and scale of shifting energy from fossil fuels to renewables, present islands with some daunting issues– top of them, the multibillion-dollar cost of zero carbon emissions.
Article continues after advertisement
"We need the support of IRENA in moving forward in the energy transition to renewables and we have set our carbon emission target by 30% by 2030 and for Fiji that will require an investment of close to $3 billion."
Heading Fiji's delegation to global meetings on renewable energy and the future in Abu Dhabi, Ro Tuisawau says the terrifying urgency for islands facing severe natural disasters means our leaders are going global with their messages.
"I'm happy to be here not only meeting IRENA which as you understand has also agreed and contributed to some of the gap analysis studies in terms of renewable energy."
Pacific Island Forum Secretary General Henry Puna who is no stranger to IRENA says its crucial to have SIDS in global paltforms to get the assistance needed..
"I'm proud that the Pacific is very committed to renewable energy. And all we need now is for our development partners to come to our assistance and transform those visions into reality."
Small Island Developing States like Fiji, Tonga, and Tuvalu are working on getting their energy transition targets in place.
Meanwhile, SIDS continues to prepare for the COP28 which will be held in the UAE later this year.