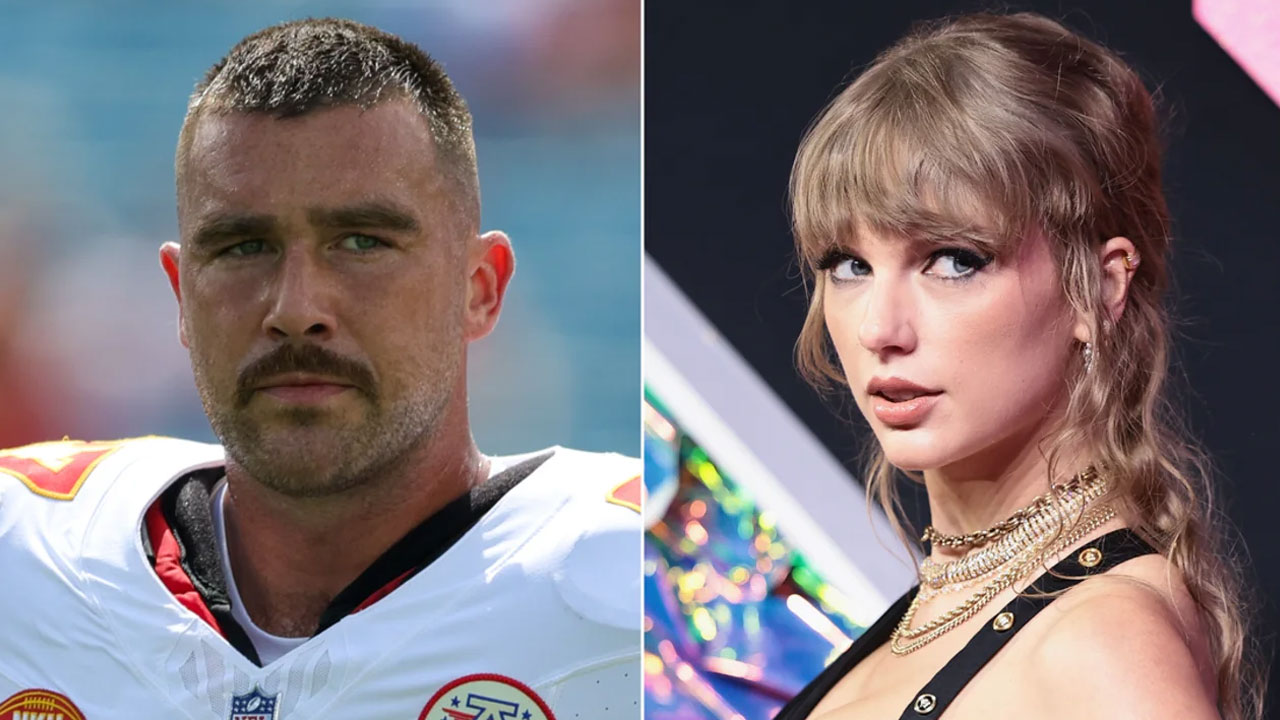 Travis Kelce and Taylor Swift. [Source: CNN Entertainment]
There's a "Blank Space" when it comes to information about what, if anything, is going on with Travis Kelce and Taylor Swift.
In the continued quest to discover if there's a "Love Story," NFL+ host Andrew Siciliano recently asked the NFL player some questions, like whether it was true he tried to slide her his phone number with a friendship bracelet.
When Siciliano tried to press it by asking if Swift has been in touch, Kelce lightheartedly replied, "And that's gonna wrap it up here with NFL."
Article continues after advertisement
No "Bad Blood" there it seems, but folks continue to be "Enchanted" by the possibility of the pair.
His brother Jason Kelce was asked during a recent interview about speculation his brother is romantically involved with the pop star.