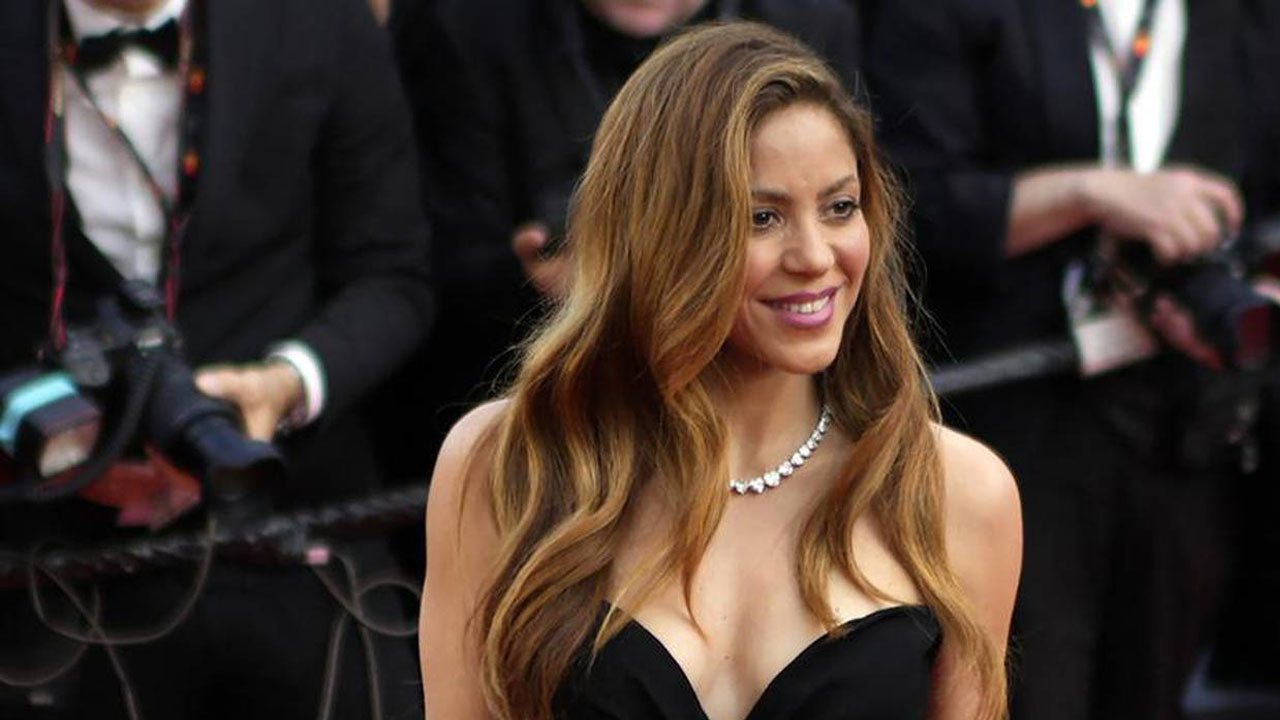 Shakira has made her feelings very clear six months after her split from former footballer Gerard Piqué.
A Spanish newspaper has reported the singer has placed a lifesize witch doll on the balcony of her Spanish house which is said to overlook her former mother-in-law's home.
Montserrat Bernabeu, mum of the 45-year-old singer's ex, Piqué, was said by Spanish newspaper Marca to have noticed the creepy mannequin on the terrace of Shakira's house in Barcelona. Meanwhile, on the Spanish show Mas Vale Tarde, Montserrat reportedly asked one of Shakira's staff to turn the witch around so it would not face her home which is on the same street.
Article continues after advertisement
Hinting that the feud had been going on for quite sometime, Spanish journalist Marc Leirado Millan said in a tweet: "Weeks ago, I got some information that Piqué's mother was worried about an alleged ritual that was done to her with a black witch," adding, "But I didn't give it any more importance."
Shakira and former footballer Piqué, 35, ended their marriage in May after 11 years, and the singer has been reportedly planning a move to Miami with their two children, Milan, nine, and seven-year-old Sasha.
Her new song 'Shakira: Bzrp Music Sessions, Vol 53′ – which has so far only been released in Spanish – has been interpreted as a "diss track" slamming her ex, who is now with his 23-year-old girlfriend Clara Chia, with whom he was rumoured to be cheating before his break-up from Shakira.
Shakira sings in the tune: "I'm worth two 22′s. You traded a Ferrari for a Twingo. You traded a Rolex for a Casio."
She also appears to have a dig at Piqué's intellect by singing: "A lot of gyms. But work your brain a little bit too" – and in another section, she sings the lines: "You left me the mother-in-law as a neighbour. With the press at my door and a debt with the taxman."
Shakira said last year she felt "violated" by the Spanish tax authorities accusing her of a GBP£12 million (NZD$23m) fraud.
The singer and her legal team hit out in statements ahead of a trial still to go ahead that could see her sentenced to eight years in jail if found guilty.
She said: "It is unacceptable that in its accusation the tax authorities are not respecting the legal certainty that must be guaranteed to any taxpayer, not my fundamental rights."
As well as that, they are trying to damage a reputation earned with the work of many years… in my case they have violated my right to privacy and the presumption of innocence, basic rights of any citizen.
"Shakira is accused of pretending to live abroad and using an offshore corporate accounts structure to avoid meeting tax obligations from 2012 to 2014 and is facing trial over six different charges.
In December, she and Piqué agreed to their separation child custody agreement in court.
The former couple signed the agreement in Barcelona after a 12-hour meeting with lawyers, entering and exiting the court separately while flagged by their legal teams.
They said in a joint statement after the agreement was formalised their children were their main priority, adding: "Our sole objective is to provide them with the utmost security and protection, and we trust that their privacy will be respected.
"We appreciate the interest shown and hope that the children can continue with their lives with the necessary privacy in a safe and calm environment."