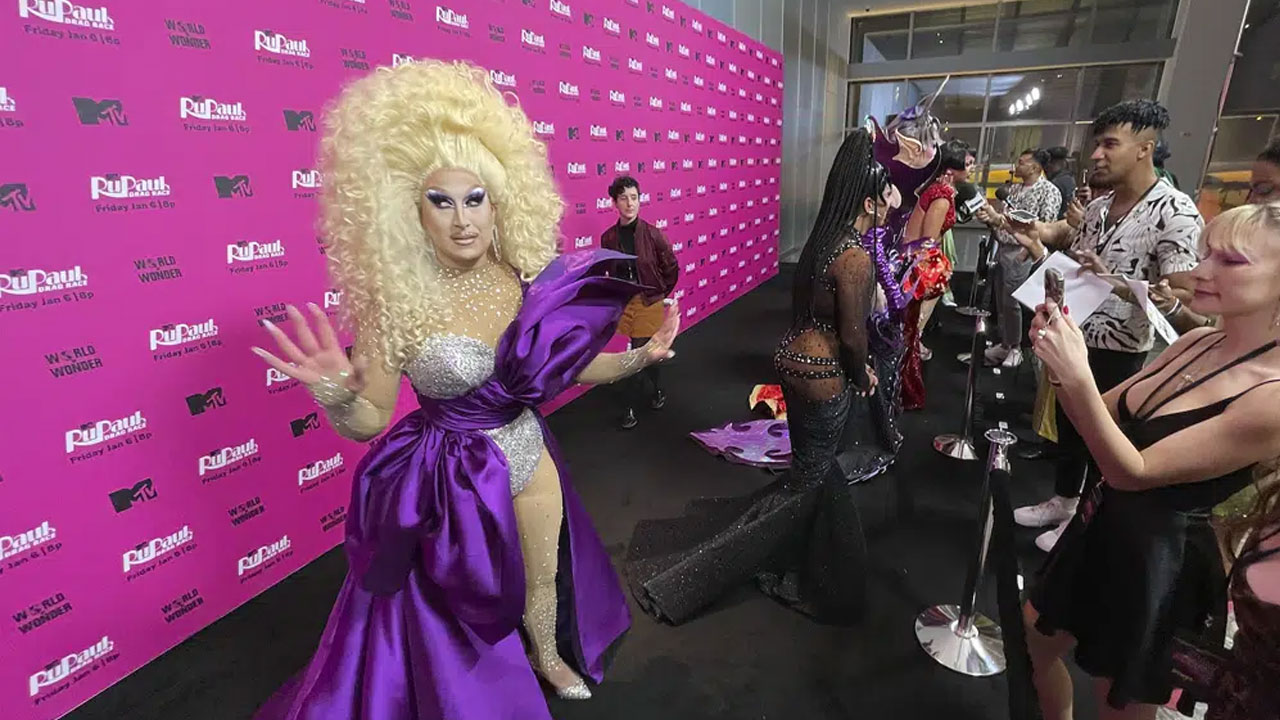 [Source: AP]
As the cast of "RuPaul's Drag Race" celebrated the new season, they credited the show's creator with popularizing drag and expressed concern about the protests and threats to the performance style at the heart of the long-running series.
"RuPaul really brought drag into the mainstream, truly made people aware that it's an art form more than anything" contestant Marcia Marcia Marcia told The Associated Press at Thursday's season 15 premiere in New York. The new season starts Friday on MTV.
"I think everyone was like fine with drag for a little bit," said the drag queen with the "Brady Bunch"-inspired name. "And now history is repeating itself and people are speaking out against it, which I think is so silly."
Article continues after advertisement
With a long and rich history, drag — the art of dressing as another gender, often for performance — has been attacked by right-wing politicians and activists who have falsely associated it with the "sexualization" and "grooming" of children. In recent months, protesters — sometimes bearing guns — have besieged drag story hours, during which performers read books to children. Bans on children at drag events have been floated. In late November, a shooter at a Colorado Springs nightclub turned a drag queen's birthday party into a massacre and was charged with hate crimes and murder.
Another contestant, Jax, said the threats, protests and hate were "disheartening" but not surprising: "Just like being a person of color, being a minority, growing up in certain communities, it's something that I've had to undergo my entire life."
"But we always prevail," Jax added. "We always prevail and we're always going to come out on top because we're on the right side of history and we love what we do and we're not doing anything to harm anybody. We're just trying to bring love to everything."