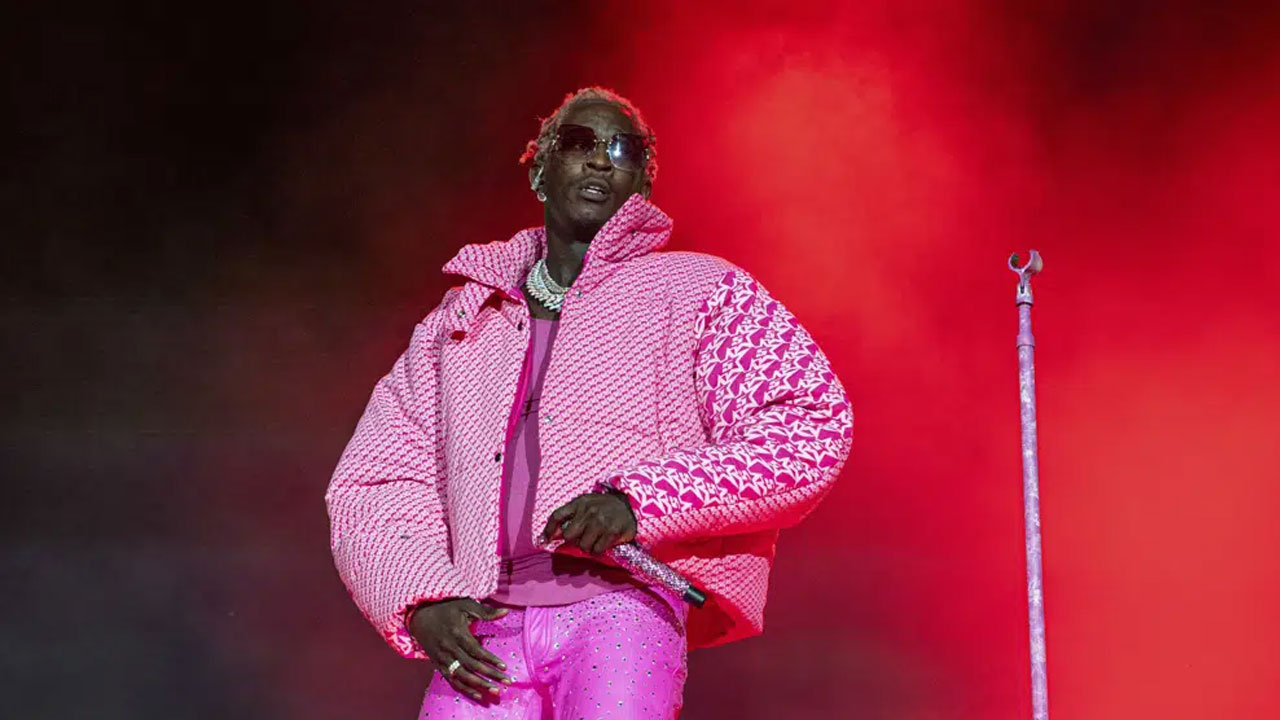 [Source: AP]
Rapper Young Thug, accused by prosecutors of co-founding a criminal street gang responsible for violent crimes and using his songs and social media to promote it, is set to go to trial starting Monday.
The Atlanta-based artist, whose given name is Jeffery Lamar Williams, was charged along with more than two dozen other people in a sprawling indictment last May, with more charges added in a second indictment in August. Fellow rapper Gunna, whose real name is Sergio Kitchens, was also charged.
Young Thug, 31, began rapping as a teenager and has become tremendously successful — performing around the world and starting his own record label, Young Stoner Life or YSL, where he serves as CEO. Artists on his record label are considered part of the "Slime Family," and a compilation album, "Slime Language 2," rose to No. 1 on the charts in April 2021.
Article continues after advertisement
He co-wrote the hit "This is America" with Childish Gambino, which became the first hip-hop track to win the song of the year Grammy in 2019. His hits, including "Stoner" and "Best Friend," feature his squeaky, high-pitched vocals.