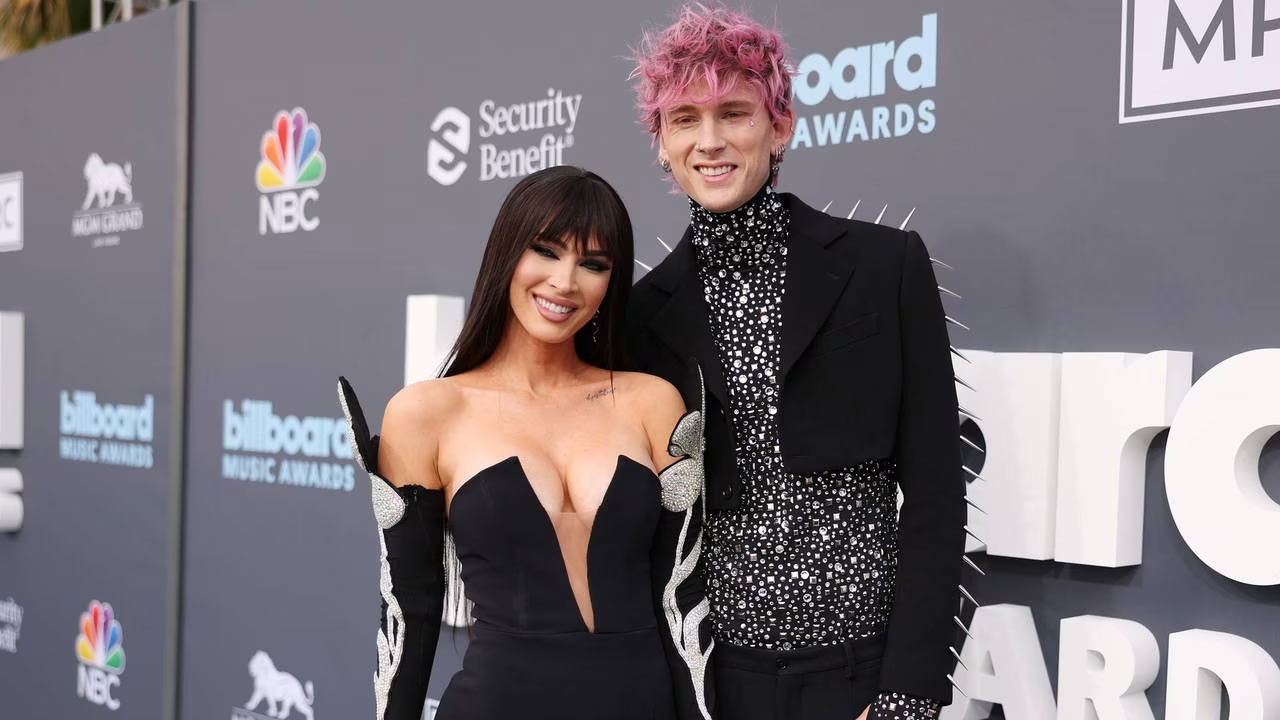 The star's recent Instagram activity has sparked break-up rumours.
Could it be over for this popular Hollywood couple?
Megan Fox's latest social media move has provoked fans to believe she and Machine Gun Kelly – real name Colson Baker – have broken up.
The 36-year-old actress turned heads this weekend when she uploaded a series of photos to Instagram with the caption quoting lyrics from a 2016 Beyonce song that infamously referred to the discovery of her husband Jay-Z's infidelity.
Article continues after advertisement
Posing in a bathroom standing in front of a sign about struggling to "walk away" from a relationship, Fox wrote "You can taste the dishonesty/ it's all over your breath," from the song Pray to Catch Me.
The second and third shots featured an unknown man while the slideshow ended with footage of a letter burning in a bonfire.
People Magazine reported many fans took to the comment section speculating Baker had been unfaithful in the relationship leading to a split, however Fox and Baker are yet to confirm or deny any rumours.
Despite this, the Transformers actress went on to delete multiple pictures of the 32-year-old singer from her account and followed rapper, Eminem, whom Baker is known to have feuded with in the past.
Fox then appeared to delete her Instagram account altogether.
The couple first met while filming Midnight in the Switchgrass in March 2020 shortly after the actress split from her husband of seven years, Brian Austin Green.
By July that same year the couple confirmed they were dating when they appeared in a joined interview on podcast, Give Them Lala… With Randall.
In early 2022 the pair announced they were engaged with a post on Instagram.
Fox shared a video of the proposal – shot from several different angles – along with the caption: "In July of 2020 we sat under this banyan tree, we asked for magic. We were oblivious to the pain we would face together in such a short, frenetic period of time.
"Unaware of the work and sacrifices the relationship would require from us but intoxicated off of the love. And the karma.
"Somehow a year-and-a-half later, having walked through hell together, and having laughed more than I ever imagined possible, he asked me to marry him.
"And just as in every lifetime before this one, and as in every lifetime that will follow it, I said yes."
She finished off the caption by confessing: "… and then we drank each other's blood."