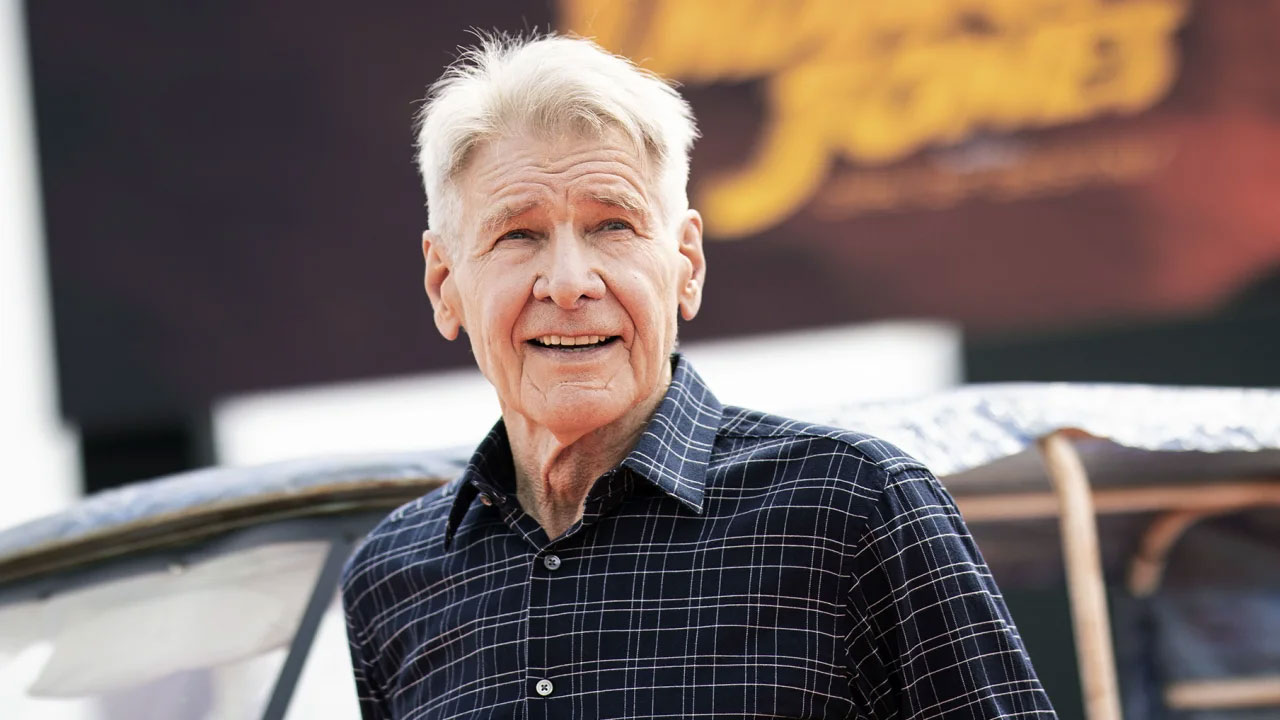 [Source: CNN Entertainment]
Harrison Ford is a thriving action star at 80 years old.
Embracing his age both on and off set is a topic that continues to pop up while Ford promotes his latest action film, "Indiana Jones and the Dial of Destiny," and he wants everyone to know that even as an octogenarian, he doesn't need anybody's help dismounting a horse.
Recalling a moment on the "Dial of Destiny" set in a new Esquire interview published Wednesday, Ford said that he intentionally brushed off the help of a gaggle of stuntmen who rushed over to assist him off a horse after he finished a horseback riding scene.
Article continues after advertisement
"I thought, What the f—? Like I was being attacked by gropers," Ford told the outlet, continuing to share that when he looked down, "there's three stunt guys there making sure I didn't fall off the stirrup."
Hilariously, Ford went on to say he told the stuntmen to "leave me the f— alone."
"I'm an old man getting off a horse and I want it to look like that!" he added.
While this solo dismount happened when the cameras weren't rolling, Ford had previously talked about how he didn't want Jones's age to be a punchline on screen in "Dial of Destiny," saying he would "rather create behavior that is the joke of age rather than talk about it."
As he approaches his 81st birthday in July, Ford said in Wednesday's interview that he set out to make this final "Indiana Jones" movie an ambitious one.
"And I don't mean that we didn't make ambitious movies before," he added.
"They were ambitious in many different ways. But not necessarily as ambitious with the character as I wanted the last one to be."
Ambition is an apt word to describe the celebrated actor, who also shared with Esquire that his career ambitions may have come at the expense of his own family, to an extent.
"I can tell you this. If I'd been less successful, I'd probably be a better parent," he said, adding, "I accept my flaws and my failures.
I don't accept them, I own them."
Ford and his first wife, Mary Marquardt, share sons Benjamin, 55, and Willard, 54, while he shares son Malcolm, 35, and daughter Georgia, 32 with his second wife, Melissa Mathison.
The "Regarding Henry" star and his current wife Calista Flockhart share son Liam, 22.
At the end of the day, though, Ford says it's movies that bond his family together, because when they find the time to watch one, "we do it as a family."