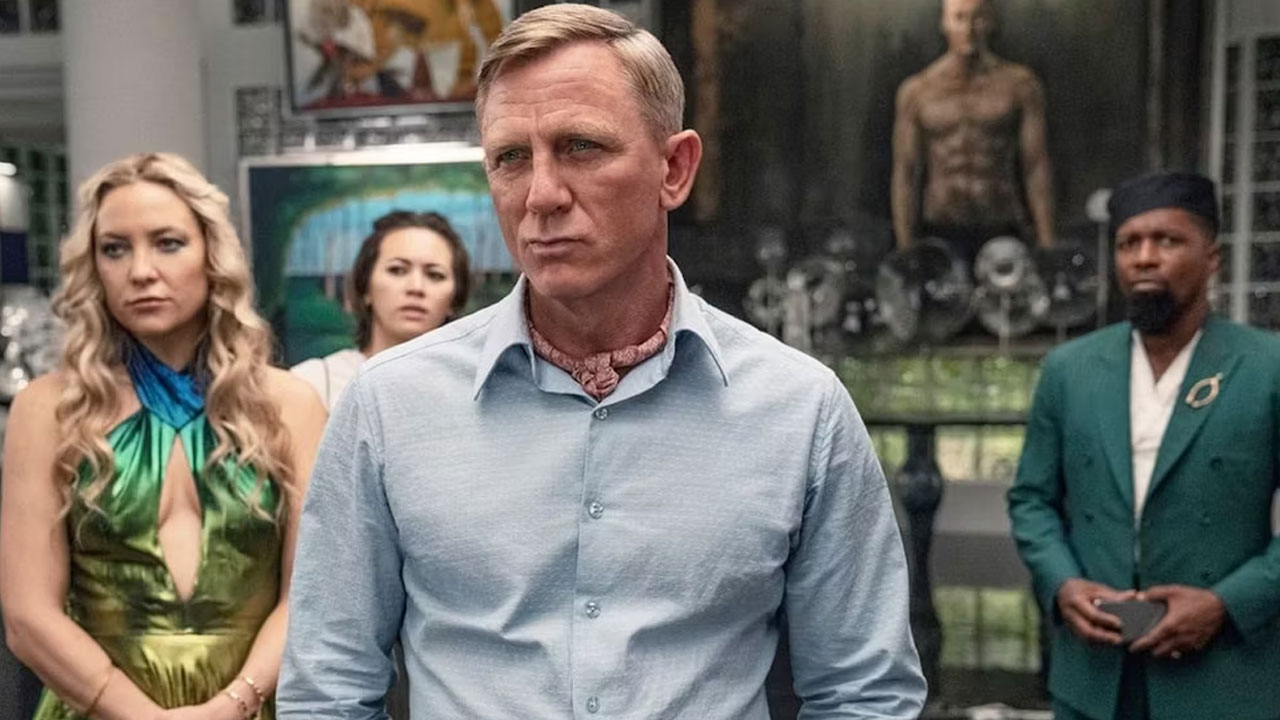 [Source: CBR]
The entire screenplay for Rian Johnson's long-awaited Glass Onion: A Knives Out Mystery is now available to read online.
As reported by Deadline, the script, simply titled Glass Onion, is available to read in its entirety in PDF form. Written by Johnson, the script spans 134 pages and captures every twist and turn viewers witnessed in the finished film. The screenplay can be found here.
Glass Onion: A Knives Out Mystery features a star-studded cast including Daniel Craig, returning as Benoit Blanc; Edward Norton, Janelle Monáe, Dave Bautista, Kate Hudson, Kathryn Hahn, Leslie Odom Jr., Madelyn Cline and Jessica Henwick. On top of that, the film features cameo appearances from the likes of Hugh Grant, who debuted as Benoit Blanc's romantic partner.
Article continues after advertisement
While it follows the events of the original Knives Out, it serves as a standalone story and does not possess any connections to the previous film. In fact, Johnson previously discussed his issues with including the Knives Out subtitle. "Honestly, I'm pissed off that we have A Knives Out Mystery in the title. You know? I want it to just be called Glass Onion," he said. However, he acknowledged that it was necessary to clarify that this was a continuation of the franchise.
The franchise will see a third instalment, as Netflix previously ordered two Knives Out sequels. However, Johnson is wary of giving audiences a sense of repetition as the Knives Out franchise grows. He said in the past, "[Daniel Craig] and I have talked a lot about that, how the instant we feel like we're turning the crank on another one of these, we have to stop. So, it's very important with each one now, and the third one especially, that it feels kind of scary and dangerous. You have to shake the box."
Johnson's film was released in theaters for a limited time before premiering on Netflix. From cinemas, Glass Onion grossed $15 million, though Netflix CEO Reed Hastings has admitted it had the potential to earn even more had it been allowed in theaters for a longer period of time. However, he defended the release strategy, explaining, "It's a promotional tactic like film festivals, and if it works well we will do more of it… We are not trying to build a theatrical business, we are trying to break through the noise."
Glass Onion: A Knives Out Mystery is now streaming on Netflix.