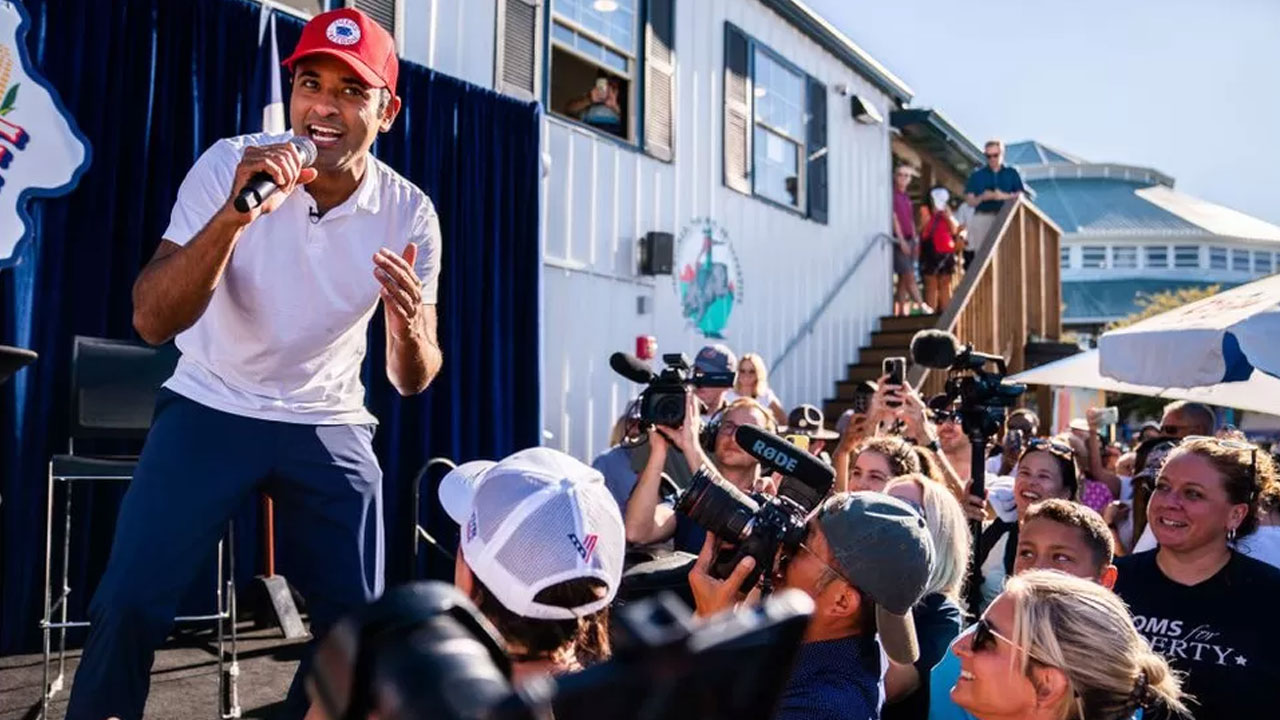 [Source: BBC Entertainment]
Lawyers for Eminem have sent a letter to aspiring Republican presidential candidate Vivek Ramaswamy asking that he stop rapping to his songs.
The letter comes more than a week after the biotech entrepreneur delivered an impromptu performance of "Lose Yourself" at the Iowa State Fair.
The letter, dated 23 August, was sent by Eminem's record company, BMI.
Article continues after advertisement
Mr Ramaswamy is vying to unseat Donald Trump as the presumed 2024 Republican nominee.
A spokeswoman for Mr Ramaswamy said he will comply with the request by Eminem, whose real name is Marshall Mathers III.
The letter says the company "received a communication from" Eminem objecting to the Republican's use of his "musical compositions".
Referring to an Eminem lyric, campaign spokeswoman Tricia McLaughlin said in a statement to US media: "Vivek just got on the stage and cut loose."
Mr Ramaswamy posted on X, formally known as Twitter, to make light of the situation.
The 38-year-old political newcomer is seen as a rising star in the campaign following a strong performance at last week's Republican debate.
He has positioned himself as an outsider willing to develop former President Trump's "America First" agenda.
Politicians being sent cease and desist letters over their campaign song choices has become something of a tradition in American politics.
Mr Trump received dozens of letters from record stars – including the Rolling Stones, Queen, Adele and Pharrell Williams – informing him he lacked permission to use their music at campaign and presidential events.
In 2008, the Foo Fighters spoke out against Republican John McCain for using their tune My Hero during his presidential run and Jackson Browne filed suit against the campaign to force it stop using the song "Running on Empty".