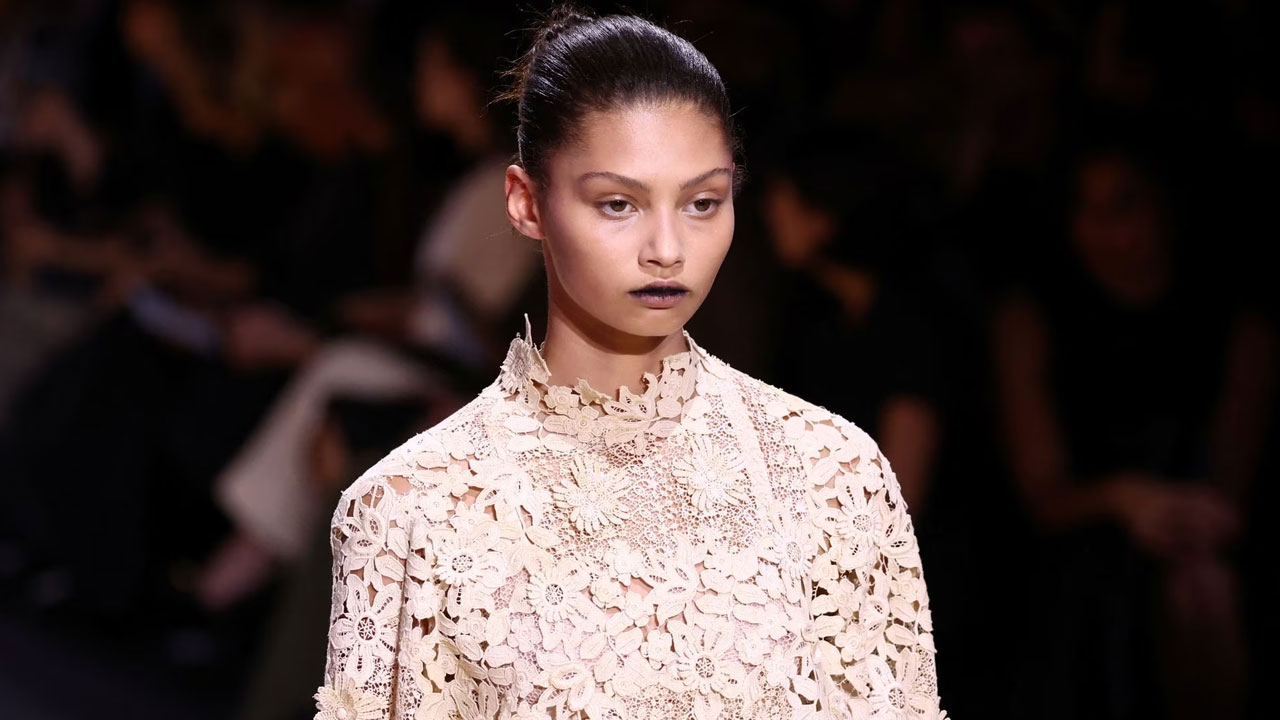 [Source: Reuters]
Dior designer Maria Grazia Chiuri unveiled a spring collection that mixed masculine and feminine styles.
With full, airy skirts in black mesh and solemn tailored jackets, throwing in faded fabrics, unfinished edges and tops baring one shoulder.
Chiuri said she sought to revisit stereotypes of women while updating the codes of the fashion house in a contemporary manner, allowing women to choose what suits them.
Article continues after advertisement
"It's a reflection about image, about the narrative and how we build — in some way — a stereotype in our mind," Chiuri told Reuters.
Models wove around a darkened set lit up with bright yellow and pink screens showing artwork by Elena Bellantoni of advertisements since the 1960s, featuring caricatures of women's roles.
"I used yellow and pink – colours that are used for highlighter pens – because I wanted to highlight the discourse that has put women in a cage for 70 years," Bellantoni told reporters.
Chiuri used knitwear techniques to lighten the weight of a pleated skirt, and took on pointy-toed kitten heels, turning them into gladiator shoes, with rows of straps running up the leg, fastened with pearls.
Intricate ivory knit dresses, an ample jean jacket and a ruffled dress came in faded colours, as if aged, while a dress was embellished with embroidered flowers.
"I really like this idea, to think how the material can change with time," said Chiuri, who designed a couture gown worn by Queen Camilla at a banquet at the Palace of Versailles for King Charles's state visit in France last week.
The LVMH-owned (LVMH.PA) fashion label's show saw onlookers angle for photos of celebrities, including Blackpink member Jisoo, Charlize Theron, Elle Macpherson and Rosalia.
Paris Fashion Week, which runs until Oct. 3, features dozens of labels including Louis Vuitton, Chanel, Hermes and Saint Laurent.