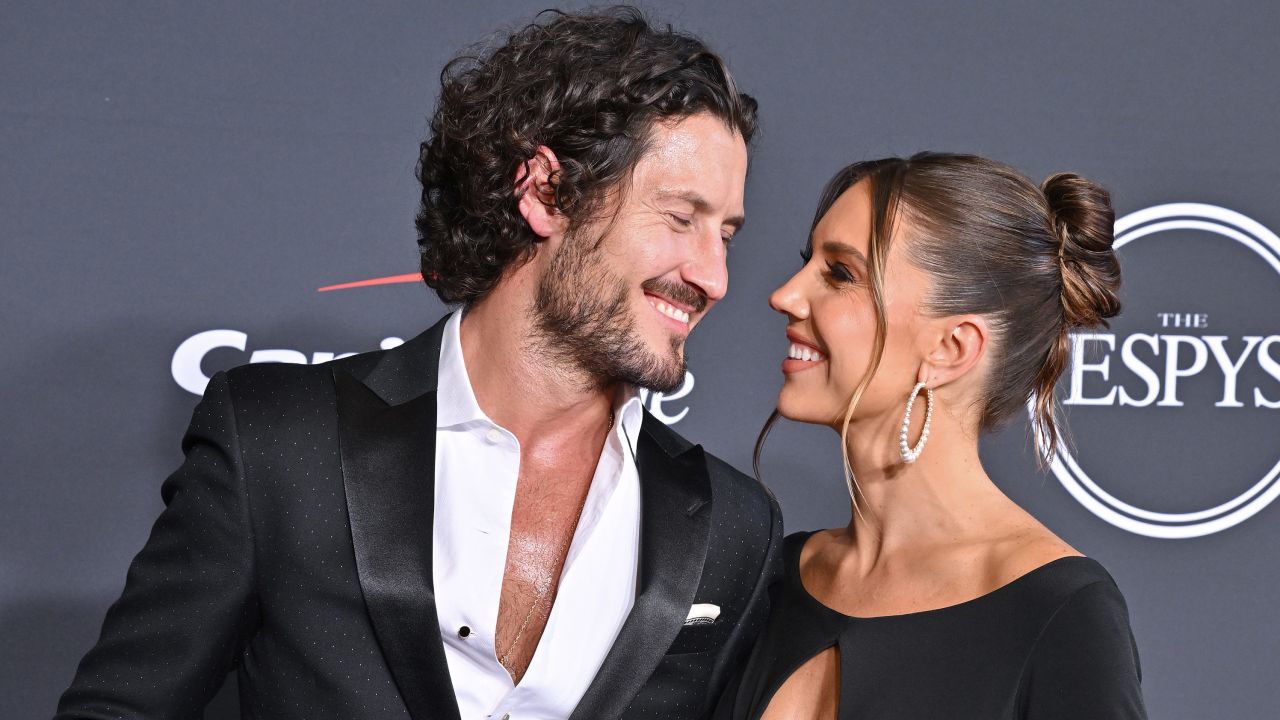 [Source: CNN]
Jenna Johnson and Val Chmerkovskiy have welcomed a baby boy.
The "Dancing with the Stars" couple both took to Instagram to share a black-and-white photo of the baby holding Johnson's thumb, with Chmerkovskiy holding their hands.
"Our world is forever changed 1.10.2023," they both captioned it.
Article continues after advertisement
The duo did not reveal the baby's name.
Johnson talked about her pregnancy journey in a Instagram post last July.
"We had actually stopped trying to conceive for about 6 months to mentally/emotionally give ourselves a break," Johnson wrote. "So the shock, disbelief, and sheer joy in this moment is a memory I will never forget."
She included a shot of a positive pregnancy test.
"I remember watching people share these videos and aching because I wished so badly I could experience that joy," Johnson wrote. "After two years of infertility, and hundreds of negative tests after negative tests, it was heart-wrenching at times to stay optimistic and made me question whether I would ever have this opportunity."
Friends of the couple congratulate dthe two in the comments section, with Sarah Sileverman writing, "Woo hoo!! MAZEL!!"
Derek Hough wrote, "Wowza !!!!! This is perfect! So happy for you all. A new beautiful family begins."