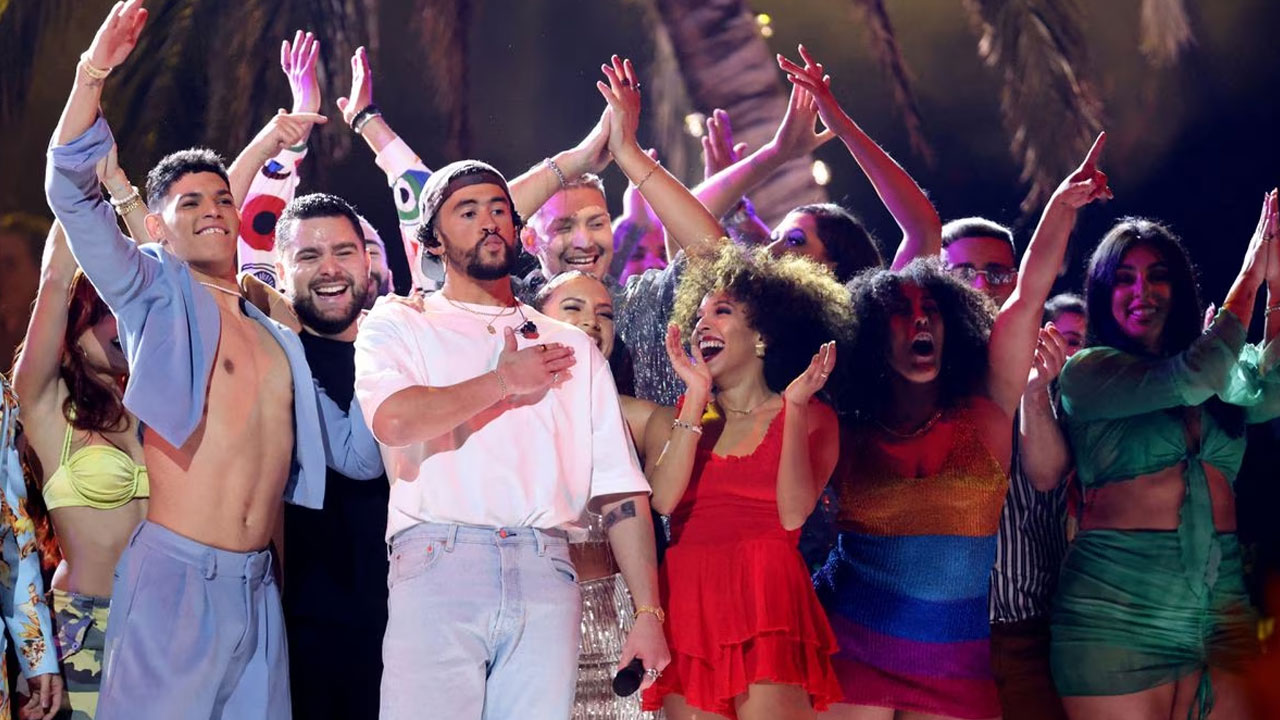 [Source: Reuters]
Puerto Rican singer and rapper Bad Bunny took the 2022 IFPI Global Album Award for "Un Verano Sin Ti" on Friday.
Becoming the first Latin American artist to win a Global Chart Award from the recorded music industry representative body.
The all-Spanish, 23-track "Un Verano Sin Ti" was released in May to critical acclaim and topped the Billboard 200 album chart for 13 weeks.
Article continues after advertisement
It was the first Spanish-language record to be nominated for the coveted album of the year prize at this month's Grammy Awards.
It won the award for best música urbana album.\
"We are incredibly excited to award Bad Bunny, the first Latin American artist to win an IFPI Global Award, with the Album of the Year Award," IFPI Chief Executive Frances Moore said in a statement.
"His unique sound, encapsulated in his award-winning album 'Un Verano Sin Ti', has captured the world's attention on a remarkable scale over the last 12 months."
Taylor Swift's album " Midnights" was no. 2 on the IFPI chart, two days after the music star took IFPI's 2022 Global Recording Artist of the Year Award, the third time she has won the prize.
British singer Harry Styles' "Harry's House" charted at no. 3. On Thursday, Styles won the IFPI Global Single of the Year Award 2022 for his hit "As It Was".