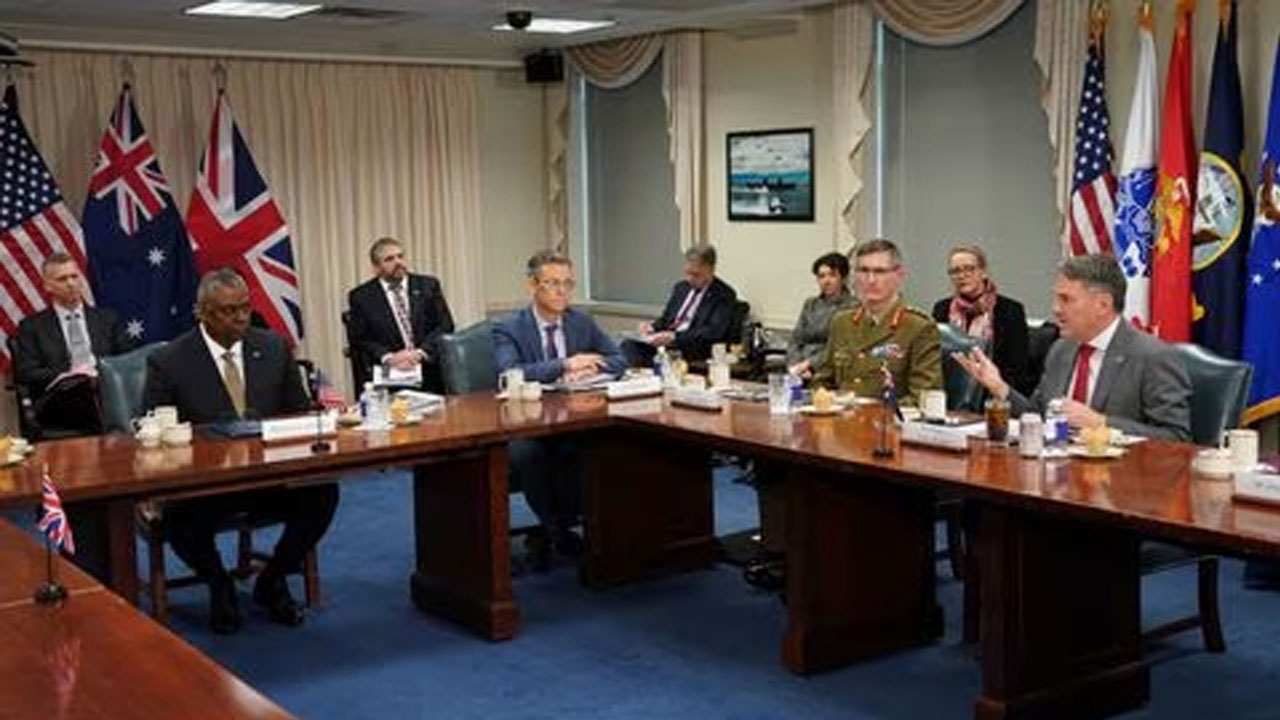 [Source: Reuters]
Australia is expected to buy up to five U.S. Virginia class nuclear powered submarines in the 2030's as part of a landmark defense agreement between Washington, Canberra and London, four U.S. officials said.
The agreement, known as the AUKUS pact, will have multiple stages with at least one U.S. submarine visiting Australian ports in the coming years and end in the late 2030's with a new class of submarines being built with British designs and American technology, one of the officials said.
U.S. President Joe Biden will host leaders of Australia and Britain in San Diego next week to chart a way forward for provision of the nuclear-powered submarines and other high-tech weaponry to Australia.
Article continues after advertisement
Two of the officials, speaking on the condition of anonymity, said that after the annual port visits, the United States would forward deploy some submarines in Western Australia by around 2027.
In the early 2030's, Australia would buy 3 Virginia class submarines and have the option to buy two more.
The Pentagon referred queries to the White House, which declined to confirm details about any upcoming announcement.
AUKUS will be Australia's biggest-ever defense project and offers the prospect of jobs in all three countries.