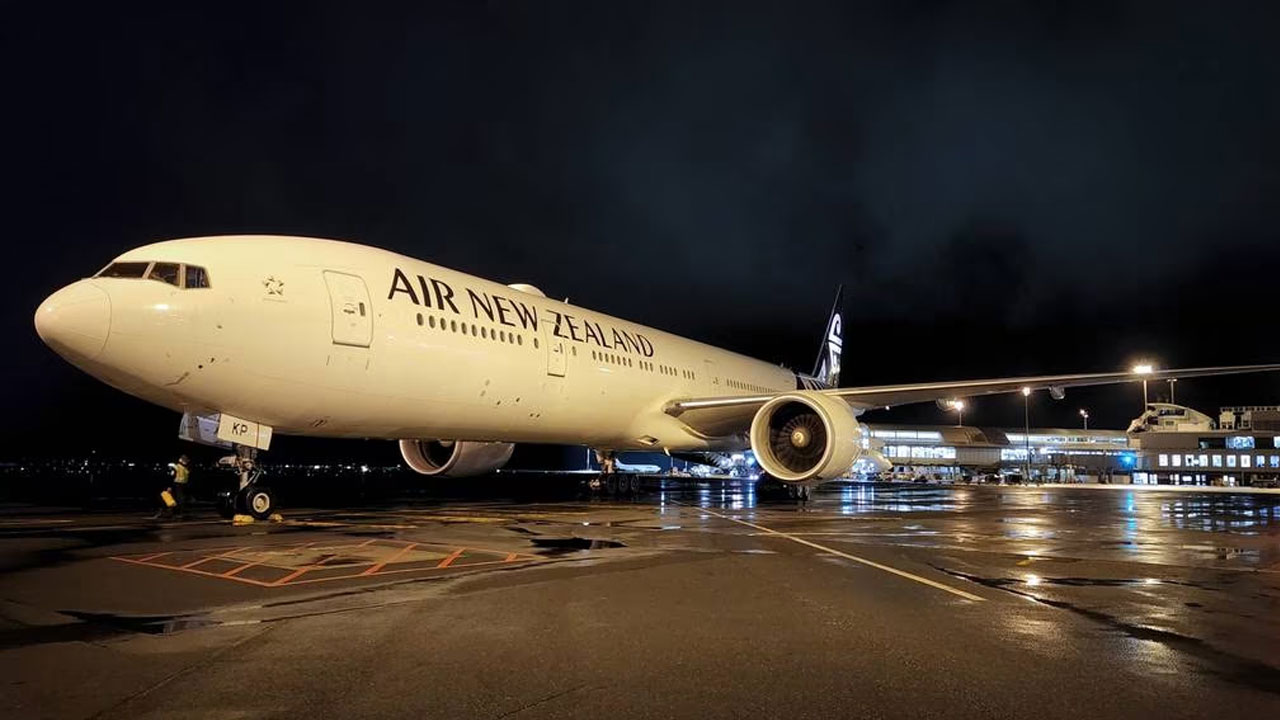 [Source: 1News]
An Air New Zealand pilot "lost directional control" and crashed into runway lights while landing at Auckland Airport yesterday, amid heavy rain, authorities say.
The Transport Accident Investigation Commission (TAIC) has announced it will launch an investigation into the incident that involved an Air New Zealand Boeing 777.
The flight, NZ124, was travelling from Melbourne to Auckland and landed "during wind gusts and very heavy rain."
Article continues after advertisement
The TAIC's chief accident investigator Naveen Kozhuppakalam said, "shortly after touchdown, the pilot briefly lost directional control, and the aircraft veered away from the runway centreline."
"The pilot regained control, completed the landing, and taxied the aircraft to the airport terminal," he said.
"There was damage reported to six runway edge lights and to the aircraft's undercarriage assembly, including deflation of one tyre.