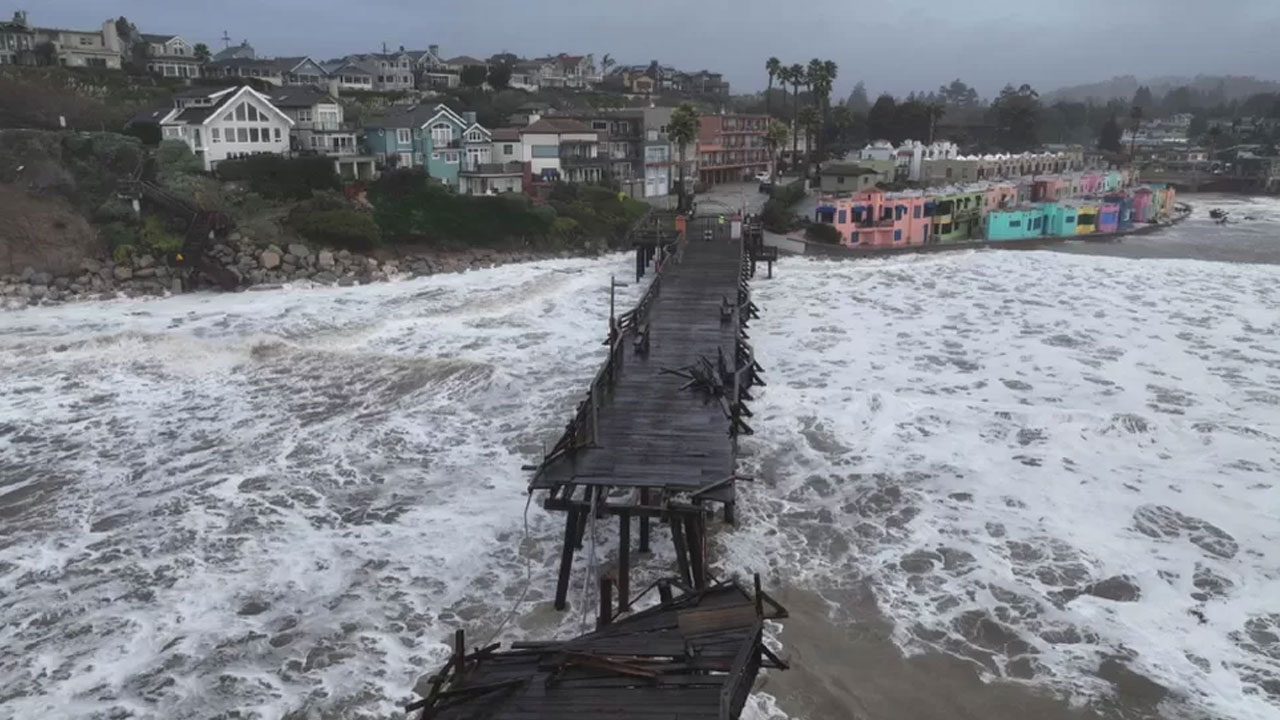 [Source: BBC]
A deadly storm has inflicted widespread damage in northern California dumping record-breaking rain and snow along the coastline.
Huge waves washed away walls of homes, while mudslides, sinkholes and flooding were reported throughout the region.
Two deaths were reported on Thursday. A toddler died after a tree fell on his home, and a 19-year old woman died when she crashed her car due to wet roads.
Article continues after advertisement
The forecast is for more ominous weather for the weekend and next week.
As of Friday morning, over 97,000 homes and businesses were without power after hurricane-force winds knocked over large trees and downed power cables.
Neighbourhoods of San Francisco are still recovering from flooding, while weather forecasters say more wet and windy weather is coming to the area.
The rain has fallen on areas that were already saturated from a New Year's Eve storm.
One resident of the seaside community of Cambria in San Luis Obispo County was struck by "an extremely large rogue wave" inside their home on Thursday morning.
"The homes waterfront windows were shattered and the resident was knocked over by the powerful wave," said the Cambria Fire Department, adding that "the water damage extended throughout the home".
Homes were also damaged in Monterey County, and in Humboldt County where officials in the town of Shelter Cove were warning that the waves "can easily wash people and pets into the ocean".
Parts of the Capitola pier in Santa Cruz County collapsed under 35-foot (10.6 meters) waves.