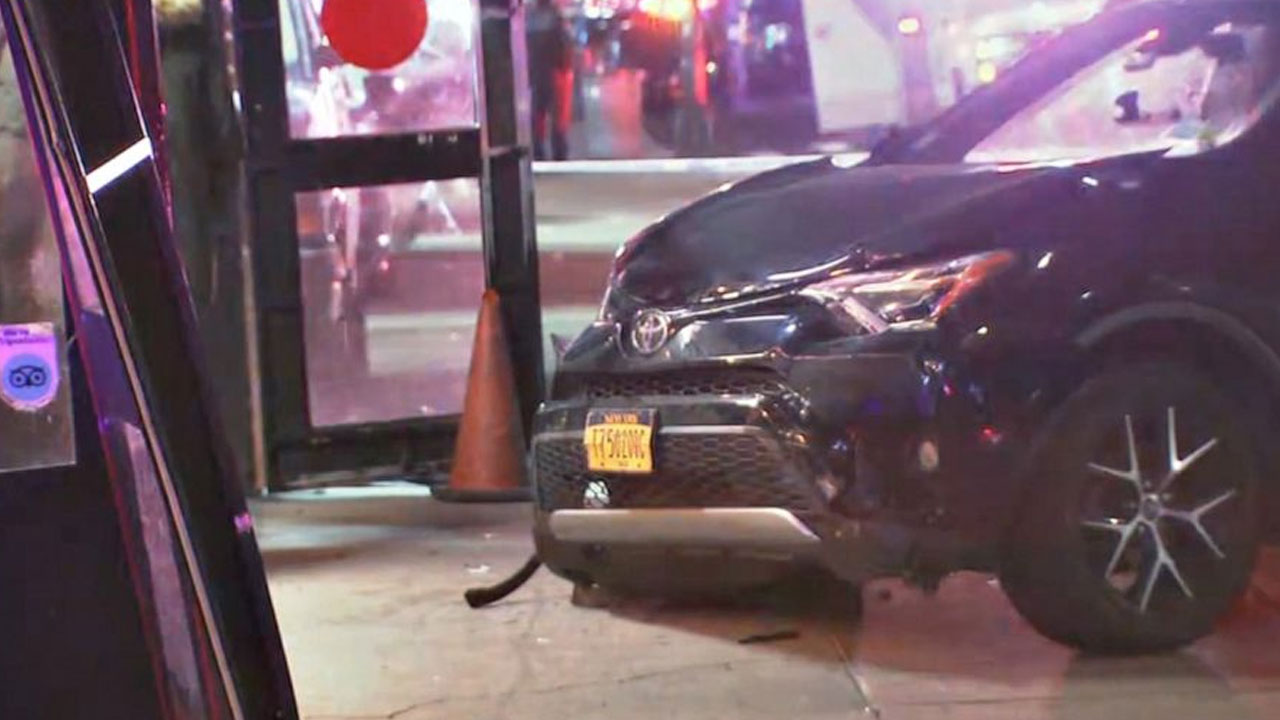 [Source: ABC]
A total of 22 people were injured after a car crashed into a restaurant in upper Manhattan.
Three people refused medical attention at the scene and 19 others were transported to area hospitals with non-life-threatening injuries, according to the NYPD.
Police responded to a 911 call of a vehicle collision involving multiple injured people.
Article continues after advertisement
A preliminary investigation determined that an Audi sedan exited a gas station and collided into the rear of a Toyota RAV4 on Broadway, according to officials.