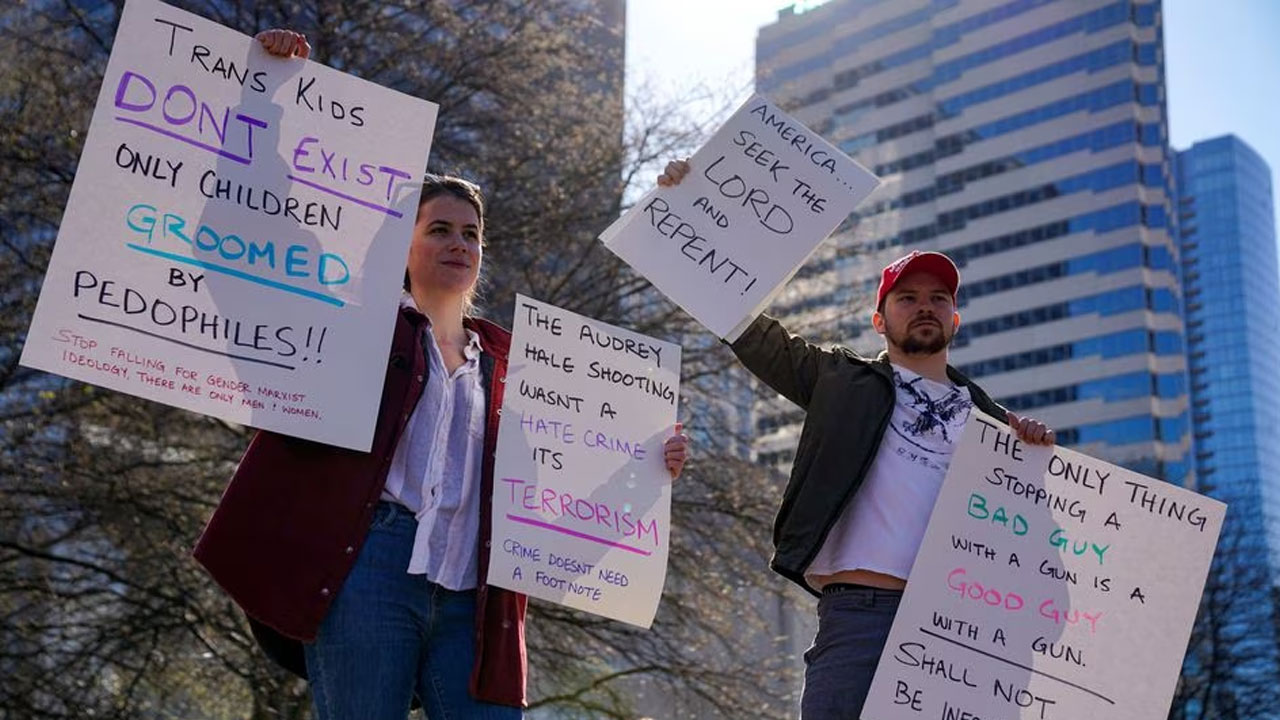 [Source: Reuters]
Protesters flooded Tennessee's statehouse to demand lawmakers stiffen gun laws following a school shooting in Nashville that left six people dead, three of them 9-year-old children.
More than a thousand people joined the protest organized by local mothers, packing the building's rotunda and forcing highway patrol troopers to clear paths in the crowd for lawmakers to walk through.
Demonstrators held aloft placards reading "No More Silence" and "We have to do better" while chanting "Do you even care?" and "No more violence!"
Article continues after advertisement
S'Kaila Colbert, holding her infant daughter, told MSNBC that her love of Christ called her to protest. "To be a voice for the children, to prioritize their safety, I felt a duty to be here," she said.
U.S. school shootings, defined as any incident in which a gun is discharged on school property, number 90 so far this year, according to the K-12 School Shooting Database website founded by researcher David Riedman. The 303 incidents last year were the most of any year in the database, which began in 1970.
In the latest, the shooter killed three pupils and three staff members at Nashville's Covenant School. Police responded and killed the assailant, a 28-year-old former student at the school. A motive for the shooting was as yet unclear.
Nashville's Department of Emergency Communications released some 911 calls related to the shooting on Thursday. In one, a woman tells a dispatcher she's hiding with children in the art room closet on the second floor and can hear shooting, as heavy booms are heard on the recording.
A child is heard saying "I want to go home!" at one point on the call. The woman then hushes the children and tells them to be quiet so they can stay safe.
Republican lawmakers in Tennessee this week delayed hearings on gun legislation that would expand access to firearms. The state in recent years has made it easier to acquire firearms and done away with the need for permits to carry concealed handguns.