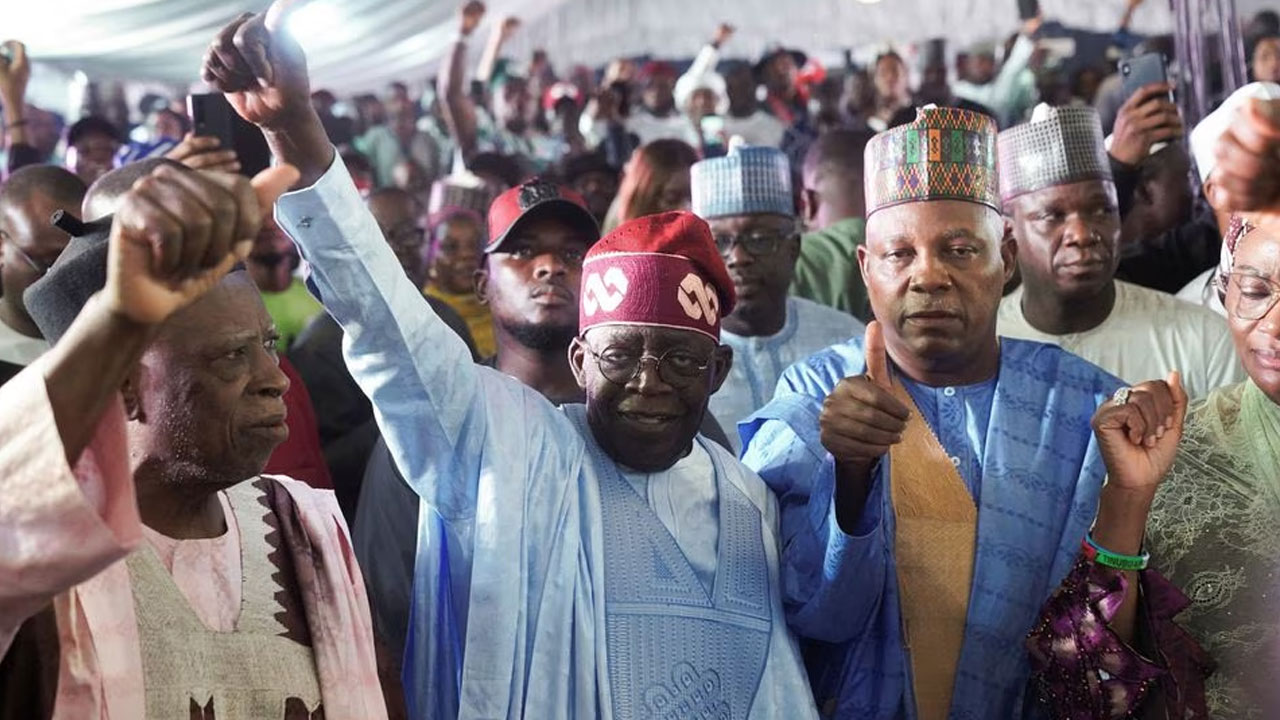 Bola Ahmed Tinubu reacts after he was declared winner in Nigeria's presidential election at the Party's campaign headquarters, in Abuja, Nigeria [Source: Reuters]
Nigeria's new president-elect, Bola Tinubu, defended the election he just won as credible on Wednesday but Peter Obi, one of his main opponents, planned to challenge the result in court, according to Obi's running mate.
The main opposition parties have described the outcome of Saturday's election as fraudulent after new technology that the electoral commission had promised would make the process more transparent instead malfunctioned, eroding trust.
Voter turnout was also low, even by Nigerian standards. With total votes cast at just under 25 million, out of 87 million people with voter identity cards and eligible to vote, turnout was only 29%. The 2019 election saw a 35% turnout.
Article continues after advertisement
"I am very happy I have been elected the president of the federal republic of Nigeria," Tinubu, 70, who was the ruling party's candidate, said to cheers in the federal capital Abuja. "This is a serious mandate. I hereby accept it."
A former governor of Lagos and a veteran power broker at the heart of Nigeria's political class, Tinubu will take the helm of Africa's most populous country, biggest economy and top oil producer as it struggles with overlapping crises.
Those include Islamist insurgencies in the northeast, an epidemic of kidnappings for ransom and conflicts between herders and farmers, as well as shortages of cash and fuel, industrial-scale oil theft, high inflation and deep-rooted poverty.
But for now, the focus is on the election itself, in which Tinubu won 37% of the vote, or 8.79 million votes, according to official results announced by the Independent National Electoral Commission (INEC). Nigeria has a population of over 200 million.
"I commend INEC for running a credible election no matter what anybody says," said Tinubu. "The lapses that were reported, they were relatively few in number and were immaterial to affect the final outcome of the election."