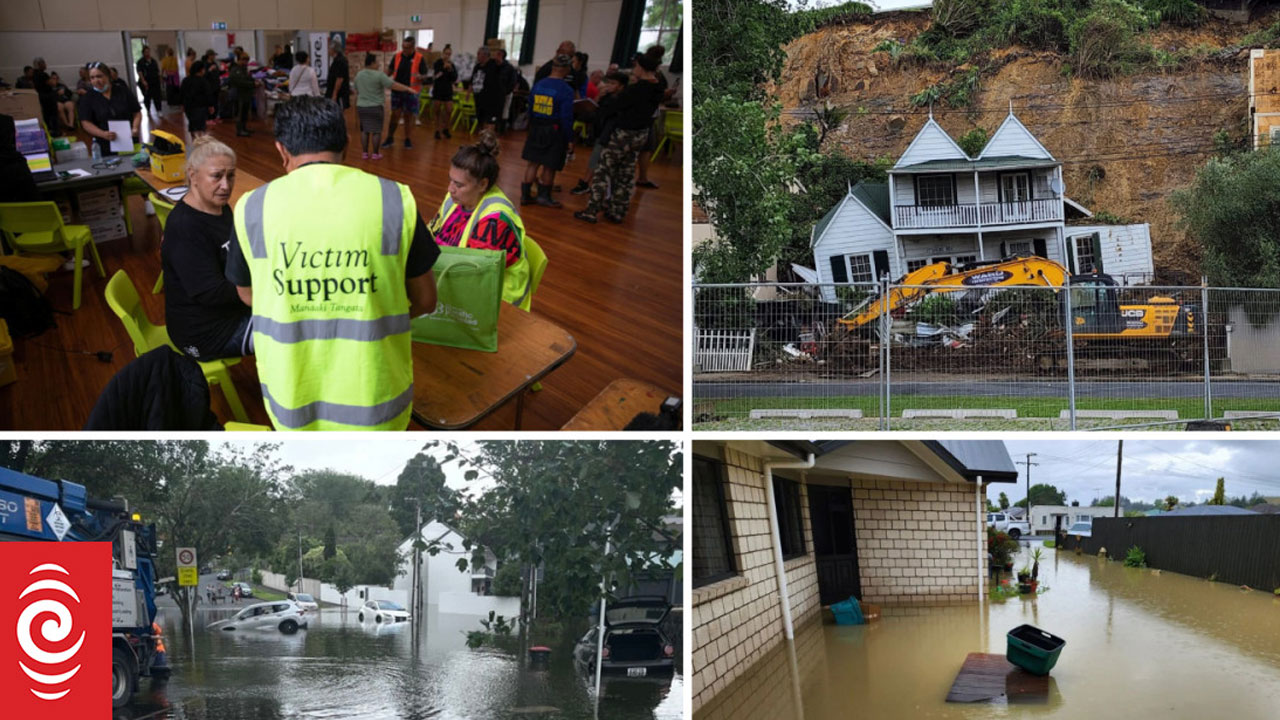 [Source: RNZ]
Aucklanders are waking to the sound of yet more rain over the already sodden city as the state of emergency there enters its fourth day.
Northern suburbs of Auckland and Titirangi appear to have been some of the worst areas hit by the heavy rain overnight.
Auckland Emergency Management duty controller Rachel Kelleher says northern regions like Wellsford and Warkworth have been hit by more than 60mm of rain and there is some flooding.
Article continues after advertisement
In West Auckland, there have been landslips in Titirangi with some houses very close to falling off a cliff.
Earlier, Fire and Emergency said five people were rescued from properties hit by landslips, or who had become trapped by floodwater.
There have also been 60 calls for help overnight from Auckland into the Waikato.
Meanwhile, thunderstorms and rain are set to continue in Auckland and Northland during the day, with new downpours forecast for Tuesday.
On travel, dozens of roads in Auckland remain closed as a result of slips and flood damage, as well as multiple state highways.
Waka Kotahi says State Highway 25A through the Coromandel has been completely wiped out.