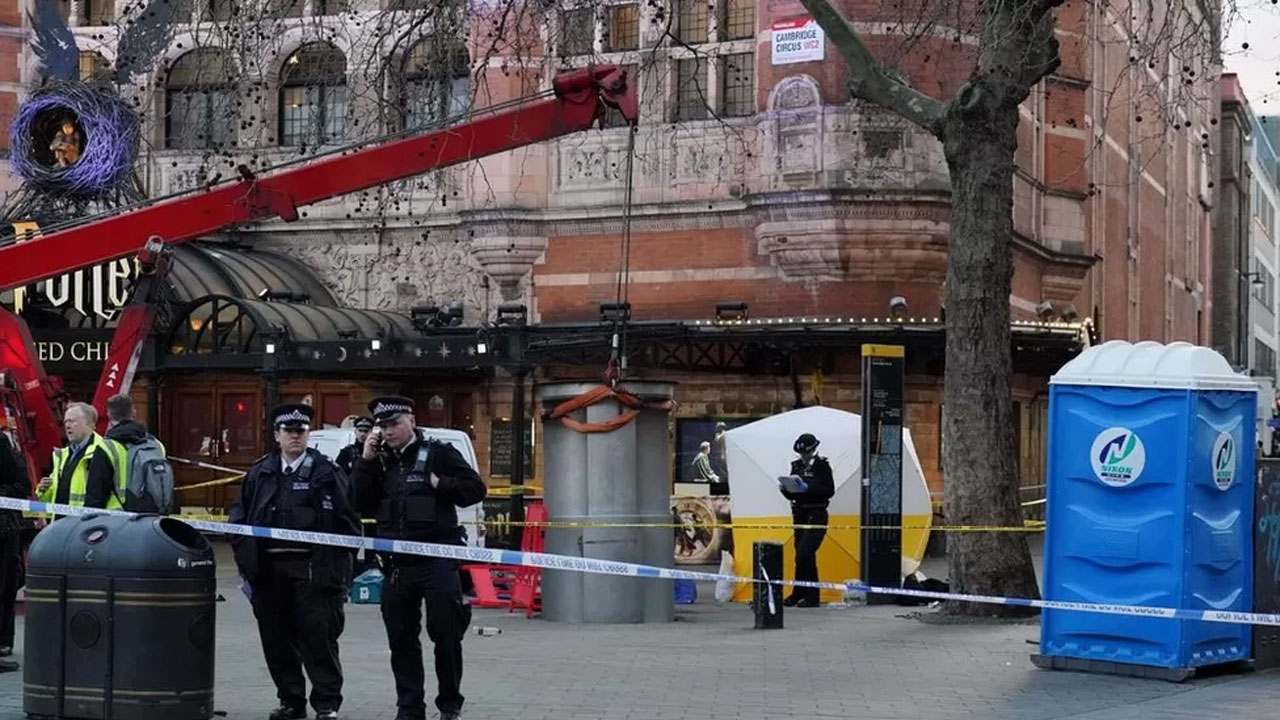 [Source: BBC]
A man died after he was crushed and trapped underneath a telescopic public urinal while working on the device in central London.
He was pronounced dead at the scene at Cambridge Circus during a rescue effort at the junction between Shaftesbury Avenue and Charing Cross Road.
Pop-up toilets are stored underground and raised hydraulically to street level at night for people to use.
Article continues after advertisement
Crews were sent to the scene at 13:05 GMT and the man was freed by 15:40.
Fire crews used a winch to release him. Despite the efforts of emergency services he was pronounced dead, the Met Police said. The man's next of kin have been informed.
About 25 firefighters were in attendance, as well as police, paramedics and air ambulance workers.
A Westminster City Council spokesperson said: "Our thoughts and deepest sympathies are with the friends and family of the worker who tragically died earlier today at this site in the West End.
"We have been on site supporting our contractor and the emergency services and will assist all investigations in any way we can."
The telescopic urinal is close to the Palace Theatre, home to Harry Potter and the Cursed Child.
The devices were brought into use by Westminster City Council about 20 years ago in an attempt to discourage street urination.