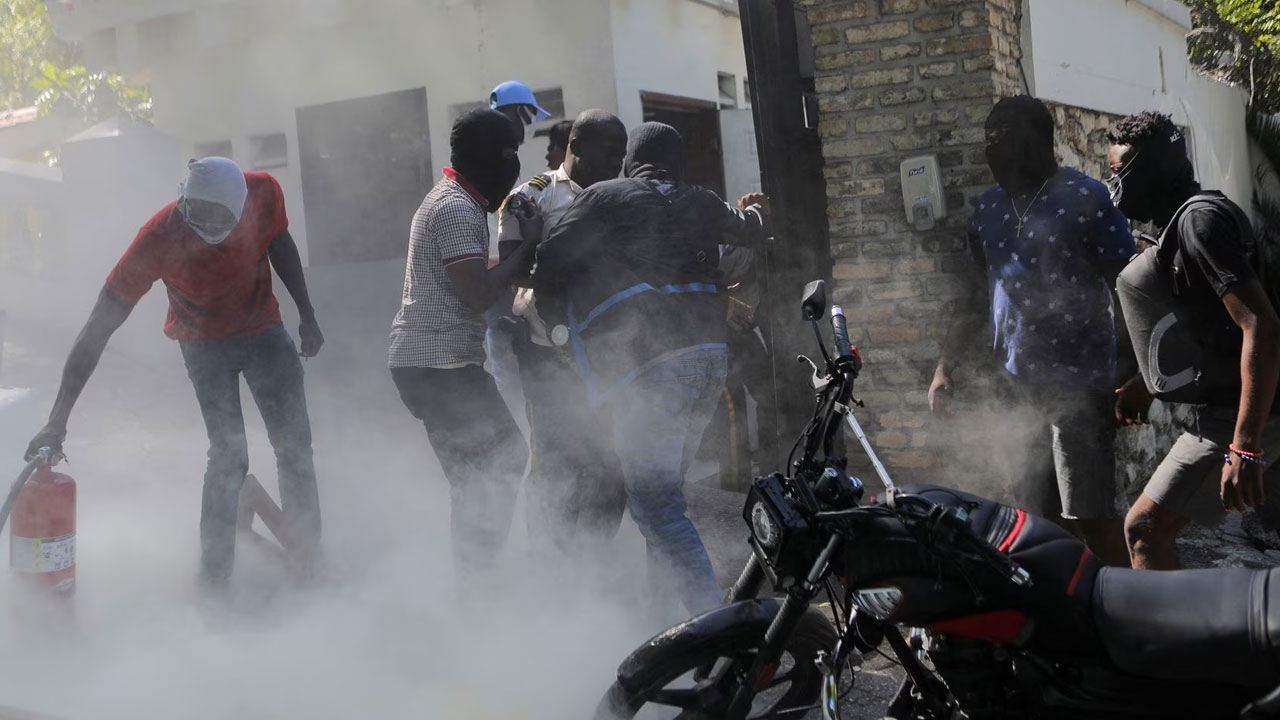 Demonstrators break into the Prime Minister Ariel Henry's official residence during a protest for the recent killings of police officers by armed gangs, in Port-au-Prince, Haiti [Source: Reuters]
Haitian police officers on Thursday blocked streets and forced their way into the country's main airport to protest the recent killing of officers by armed gangs expanding their grip on the Caribbean nation.
Protesters in civilian clothes who identified themselves as police first attacked Prime Minister Ariel Henry's official residence, according to a Reuters witness, and then flooded the airport as Henry was arriving from a trip to Argentina.
Henry was temporarily stuck in the airport, but returned to his residence in Port-au-Prince later on Thursday, followed by police protesters. A Reuters witness heard heavy gunfire near his home.
Article continues after advertisement
Haiti's National Police and the Prime Minister's Office did not immediately respond to requests for comment.
Roads around Port-au-Prince and in several cities to the north were blocked by protesters.
A group of U.S. government officials were visiting Haiti at the time, and a U.S. State Department spokesperson said all Washington's personnel were accounted for and they had moved some meetings as a precaution.
Haitian human rights group RNDDH said in a statement that 78 police officers had been killed since Henry came to power in July 2021, averaging five each month, saying the prime minister and the head of the national police Frantz Elbe were "responsible for each of the 78 lives lost during their reign."