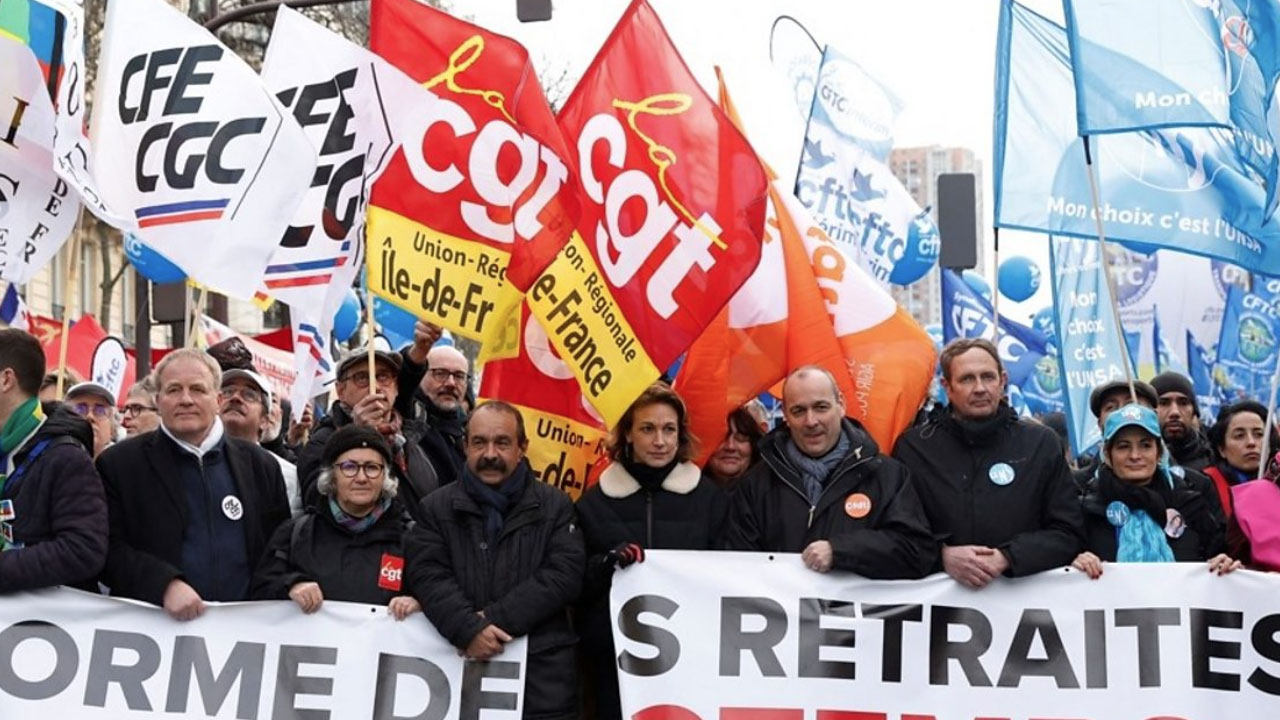 Protests take place across France over pension age rise. [Source: BBC News]
France has seen a second wave of protests and strikes against President Emmanuel Macron's plans to raise the retirement age from 62 to 64.
Anti-government corteges were as loud and as big, if not louder and bigger than on the first day of action.
The number of marchers was expected to surpass the 1.12 million recorded 12 days ago.
Article continues after advertisement
Eight key unions took part in the strike, which disrupted schools, public transport and oil refineries.
The CGT trade union said half a million protesters had gathered in Paris alone, although authorities put the number at 87,000, and put the total number across France as high as 2.8 million.
But for all the mass mobilisation, it is still far from clear if the protesters can force Mr Macron to back down. The government can withstand any number of "days of action" like this so long as they take place along the predictable and orderly lines that they have so far.
Mr Macron's government is pushing ahead with its pension age reforms in the face of opinion polls that suggest two-thirds of voters are opposed to the changes, which begin their passage through the National Assembly next week.
Without a majority in parliament, the government will have to rely on the right-wing Republicans for support as much as the ruling parties' own MPs.
Hours before the main protest began in the Place d'Italie in central Paris, thousands of marchers turned out in Toulouse, Marseille and Nice in the south, and Saint Nazaire, Nantes and Rennes in the west.