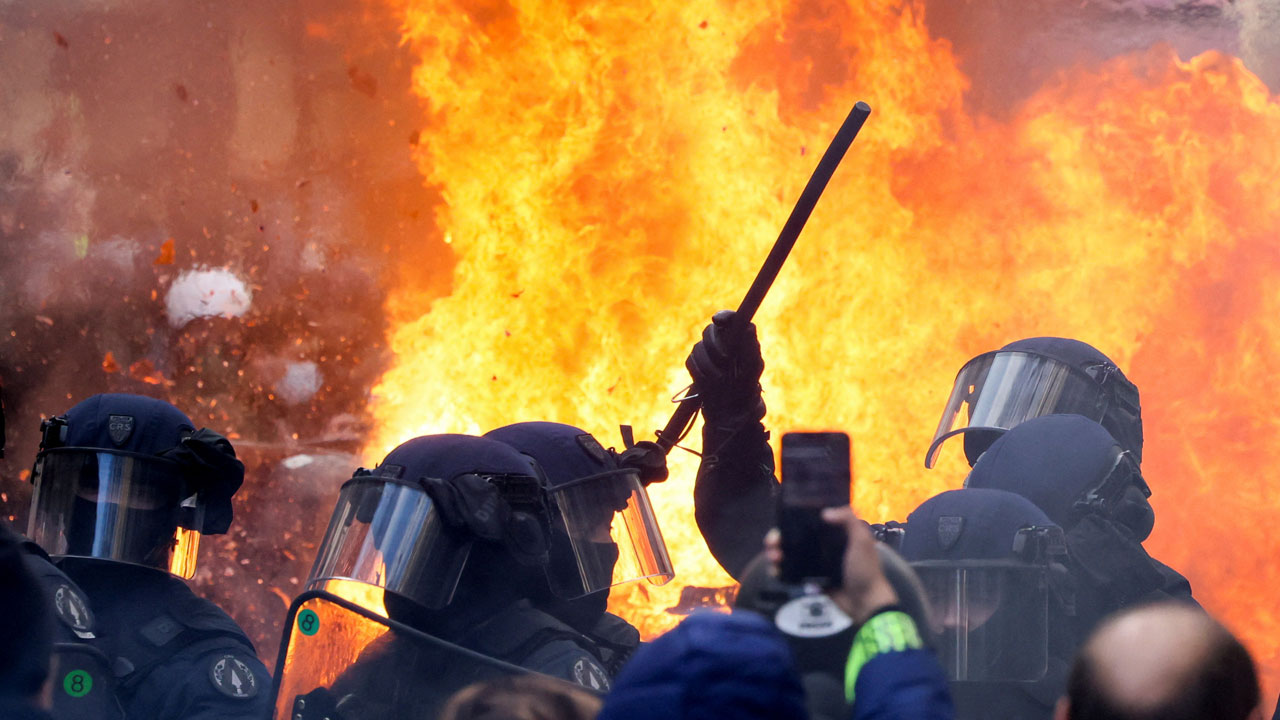 [Source: Reuters]
Hundreds of thousands of people demonstrated across France on Saturday seeking to keep up pressure on the government over its pension reform plans, including a move to raise the retirement age to 64 from 62.
After three days of nationwide strikes since the start of the year, unions are hoping to match a mass turnout from Jan. 19 when more than a million people marched in opposition to the plans.
The French spend the largest number of years in retirement among OECD countries – a benefit which, opinion polls show, a substantial majority of people are reluctant to give up.
Article continues after advertisement
President Emmanuel Macron says the reform is "vital" to ensure the viability of the pension system.
The Interior Ministry said an estimated 963,000 people had attended demonstrations across the country. Paris police said some 93,000 people had marched in the capital, compared to 80,000 on Jan. 19. The unions put the Paris figure at 500,000.
In the central western city of Tours, 40-year-old fireman Anthony Chauveau told Reuters that opposing the reform was crucial because the difficulties of his job were simply not being taken into consideration.
The peaceful protests in Paris were partly marred by some minor clashes. A car and some rubbish bins were set on fire and police forces used teargas and stun grenades in their attempt to disperse some of the more radical elements in the protests.