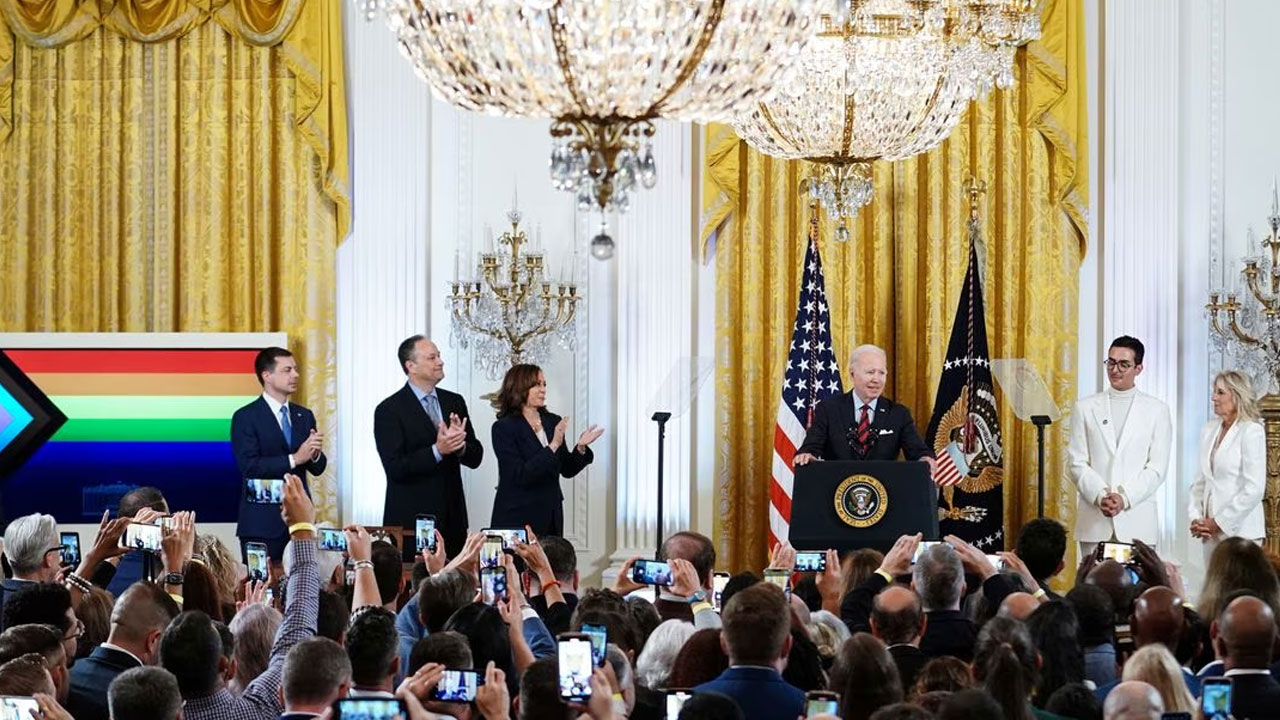 [Source: Reuters]
President Joe Biden warned about "ugly" attacks from "hysterical" people who are targeting LGBTQ+ Americans, as he announced new measures intended to curb book bans and rising hate crimes.
"We have some hysterical and, I would argue, prejudiced, people" engaged in targeting LGBTQ people, Biden said. "It's an appeal to fear and it's an appeal that is totally, thoroughly unjustified, ugly," he said.
Biden also criticized a flurry of Republican bills targeting the community, and particularly transgender youth. "These are our kids, these are our neighbours. It's cruel, it's callous. They're not somebody else's kids, they're all our kids," he told reporters during a news conference.
Article continues after advertisement
The president was expected to deliver remarks on the issue at a White House party on Thursday evening, but the event was pushed back to Saturday due to smoke from the Canadian wildfires.
Forest fires continued to burn across Canada on Thursday as the country endured its worst-ever start to wildfire season, sending a smoky haze billowing across U.S. cities and grounding flights.
Biden also announced new measures Thursday to help schools and LGBTQ kids navigate book bans, community centres fight threats, and transgender youth access better care, and urged Congress to pass the Equality Act.
Republican-led states have signed a flurry of bills targeting transgender youth. Some states have banned teachers of younger children from discussing gender or sexuality and conservative lawmakers have proposed or passed laws restricting drag performances.
In April, the White House warned that bills targeting LGBTQ kids and gender-affirming care for youth set a dangerous precedent.
Biden announced a new coordinator to train schools on how to deal with book bans, the impact they have on LGBTQ kids and how they violate civil rights laws.
He also said there would be new federal coordination to "better protect Pride celebrations, marches, community centres, healthcare providers and small businesses, and new resources for mental health care providers supporting transgender kids.
Florida has been at the forefront of restrictions aimed at the LGBTQ community under Governor Ron DeSantis, who says he is protecting children and recently entered the race for the 2024 Republican presidential nomination to challenge Biden.