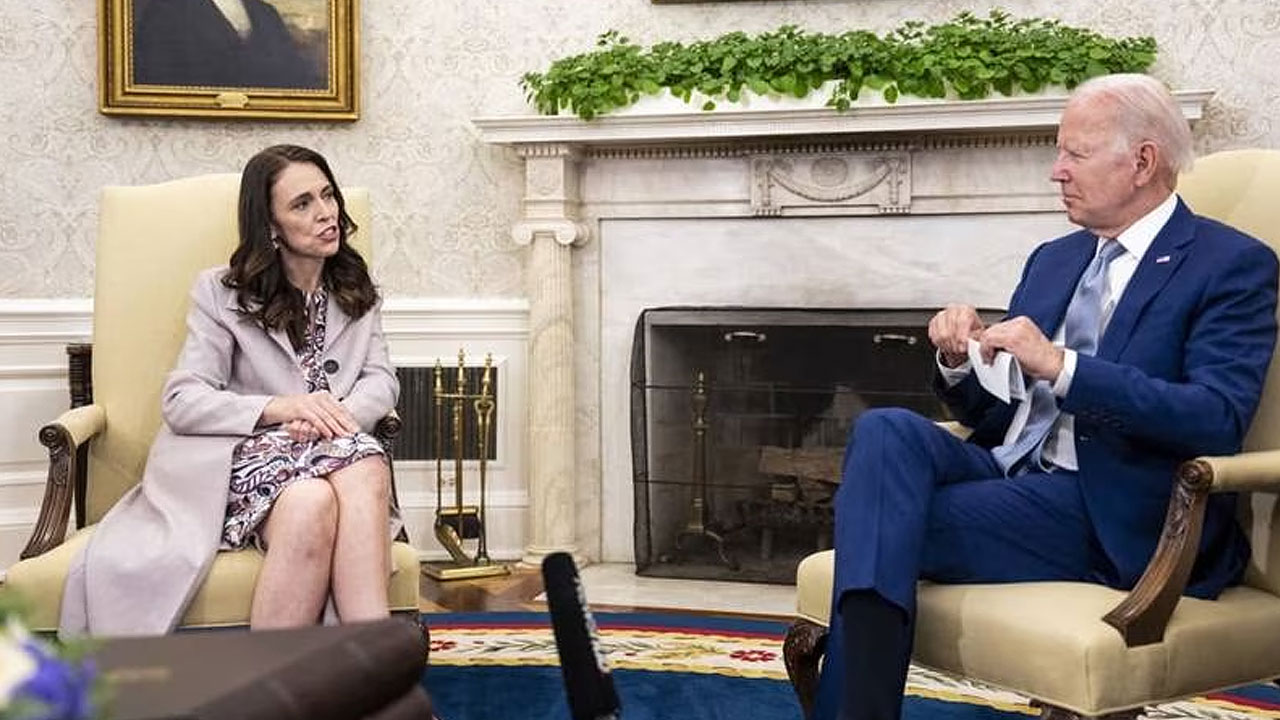 The US president and former secretary of state have paid tribute to Jacinda Ardern after her bombshell resignation on Thursday.
Joe Biden and Hillary Clinton took to social media to celebrate the departing PM's tenure, highlighting her role in maintaining relations with the US and leadership during multiple crises since her election in 2017
Biden shared a photo from Ardern's visit to the White House in Washington, DC in June 2022, saying he looks forward "to deepening our nations' ties for generations to come".
Article continues after advertisement
"Prime Minister Ardern, the U.S.-New Zealand partnership is stronger than ever, thanks in large part to your leadership," the US president wrote on social media.
Clinton highlighted the PM's initiative during moments of hardship in the last five years.
"Jacinda Ardern will be remembered for guiding her country with strength, compassion, and grace through multiple historic crises, doubtless saving countless lives," her message read on Facebook and Twitter.
Clinton, who became the first woman to win a presidential nomination in the US in 2016, noted Ardern's significance as a woman leading a country.
"She's shown the world a new model of powerful leadership. A true stateswoman."
The two figures met briefly in Auckland during Clinton's book tour for What Happened, her memoir reflecting on the 2016 US presidential election.