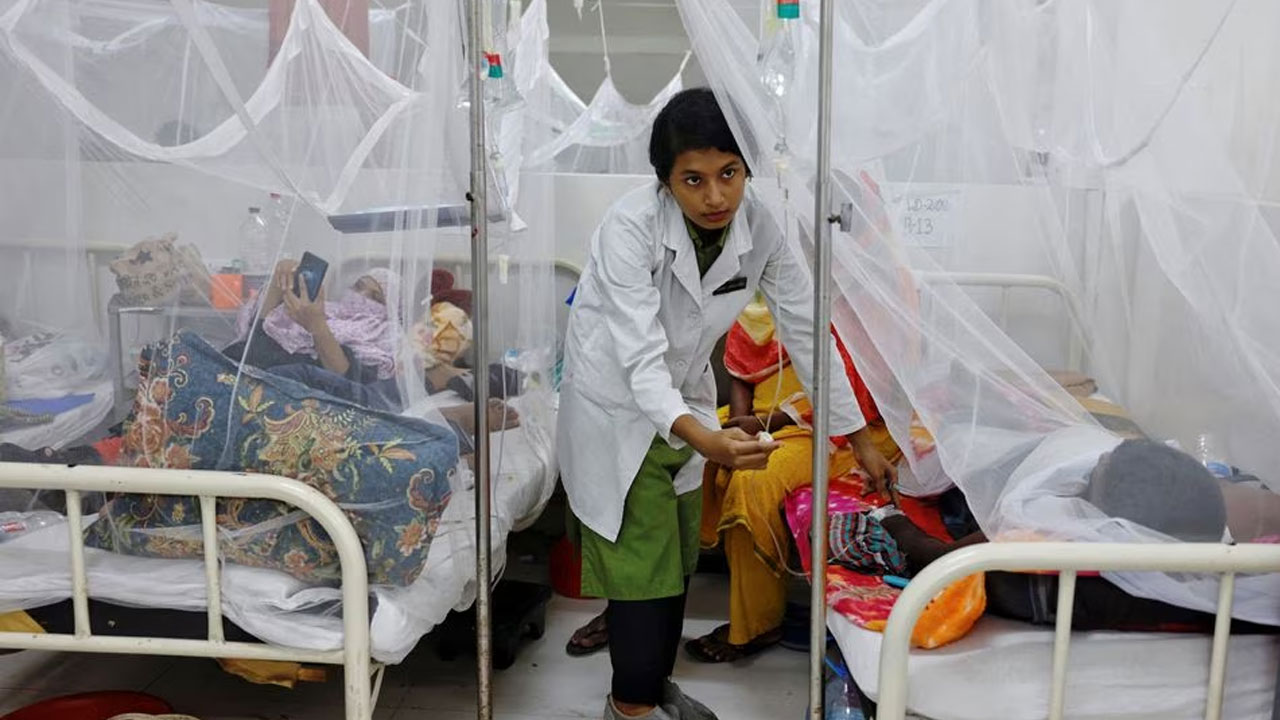 [Source: Reuters]
The death toll from Bangladesh's worst dengue outbreak on record has topped 1,000 this year, official data showed, with hospitals struggling to make space for patients as the disease spreads rapidly in the densely-populated country.
At least 1,017 people have died so far in 2023 and nearly 209,000 infected, the data showed, making this the deadliest year since the first recorded epidemic in 2000.
The current death toll is nearly four times more than the whole of last year, when Bangladesh recorded 281 dengue-related deaths.
Article continues after advertisement
Hospitals are struggling to find space for the large number of patients suffering high fever, joint pain and vomiting while there is a shortage of intravenous fluids, health officials said.
"I don't know how my son was infected … suddenly he became feverish. I rushed him here and then doctors found out that he has dengue," Sanwar Hossain told Reuters as he watched his son in Mugda General Hospital in the capital Dhaka.
The hospital's administrator, who goes by the single name Niatuzzaman, said that although patients from Dhaka have decreased in recent days, the number of people being admitted from rural areas of the country have increased, calling it a "concerning" sign.
There is no vaccine or drug that specifically treats dengue, which is common in South Asia during the June-to-September monsoon season as the Aedes aegypti mosquito which spreads the disease thrives in stagnant water.
Entomologists and epidemiologists say rising temperatures and longer monsoon seasons are providing ideal breeding conditions for mosquitoes.
The surge in cases has prompted the government to step up its anti-dengue campaign, from raising awareness to efforts to kill mosquito larvae following a spell of rains, officials said.
However, a lack of proper prevention measures has allowed the dengue-carrying mosquito to spread all over Bangladesh, said Kabirul Bashar, an entomologist and zoology professor at Jahangirnagar University.
"From 2000 to 2018, dengue is only happening in Dhaka city, but in 2019 it is transferred into different cities. This year it is transferred into the rural areas also."
Renowned Bangladeshi physician ABM Abdullah told Reuters that early detection and access to proper medical care can reduce deaths to fewer than 1% of sufferers.