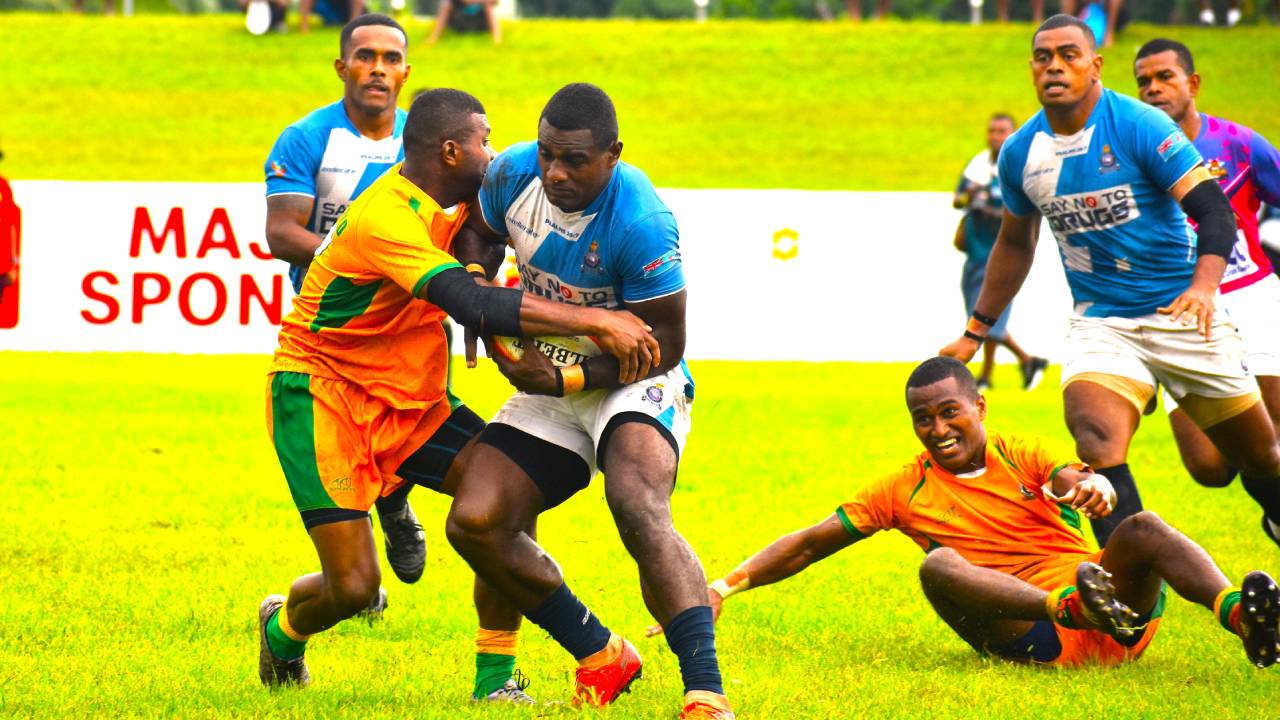 [Source: Pitas Picture]
It's a battle of the servicemen in the semi-finals of the McDonald's Coral Coast 7s men's division.
Defending champions, Say No to Drugs Police, Ram Sami Army, Fire and Wardens will dance in the semis today at Lawaqa Park in Sigatoka.
Fire after nailing Wadigi Salvo 24-5 yesterday in the quarter-final will face Wardens which edged Kombat Uluinakau 5-0.
Article continues after advertisement
Police will face Army in the second semi-final.
The title holders defeated Raiwasa Taveuni 12-5 and Army hammered Pacific Nomads 31-0.
You can catch all the action on FBC Sports HD channel.