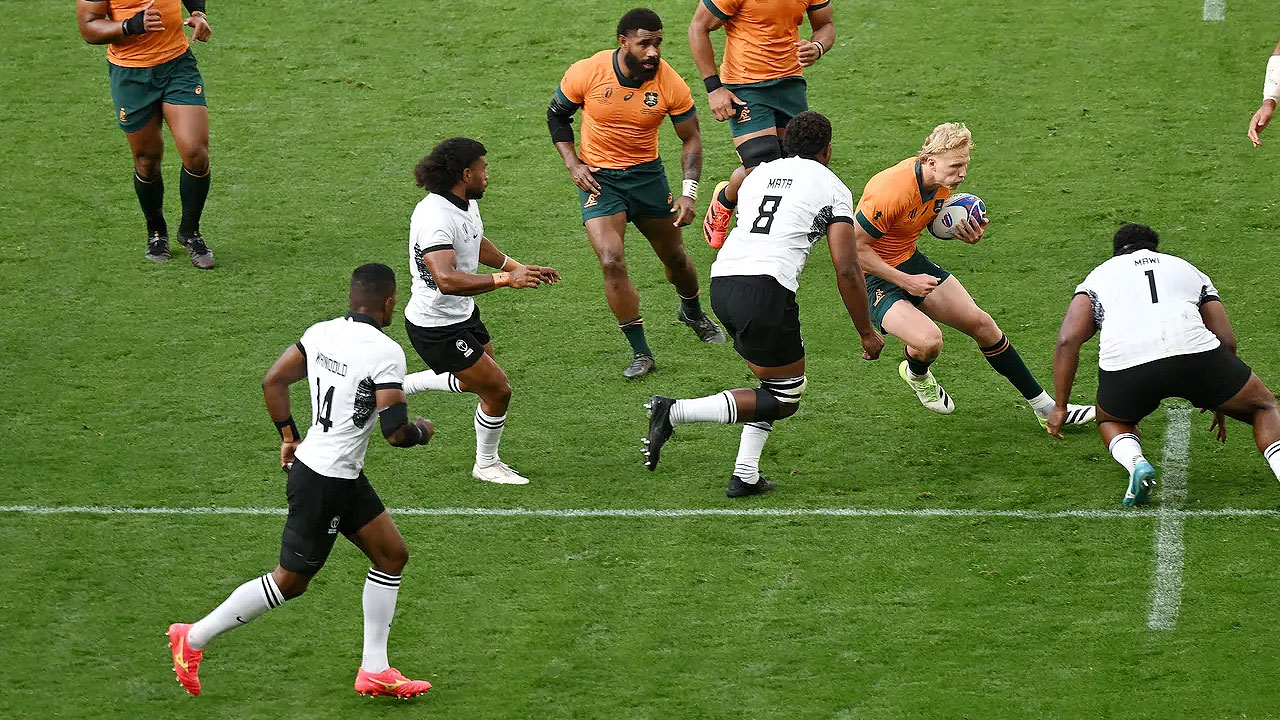 [Source: World Rugby]
The Fijian Drua camp expressed no astonishment at Simione Kuruvoli's remarkable performance in the Rugby World Cup match between Fiji and Australia yesterday.
Kuruvoli's kicking prowess proved pivotal as he contributed 14 crucial points to secure Fiji's historic 22-15 victory over the Wallabies, a first in 69 years.
Despite being sidelined by injuries and missing an opportunity to shine in the Super Rugby Pacific competition, Kuruvoli's determination and relentless effort to make a comeback did not go unnoticed.
Article continues after advertisement
His club coach witnessed the young talent's unwavering commitment and hard work.
Speaking on the RWC Show on FBC Sports, Drua coach Mick Byrne acknowledged Kuruvoli's dedication and the immense effort he invested in his preparation.
"You know Simi (Kuruvoli), unfortunately for us Simi was injured last year and missed all our season, but he trained so hard. He was there during pre-season, he was doing the work, he got himself fit and there was a goal and at the end of the day he had a goal of making the Flying Fijians and I am so happy for him that he managed to do what he did."
Kuruvoli, along with his fellow Flying Fijians Frank Lomani and former standout from Suva Grammar School, Philip Baselala, serve as the scrum halves within the Drua setup.