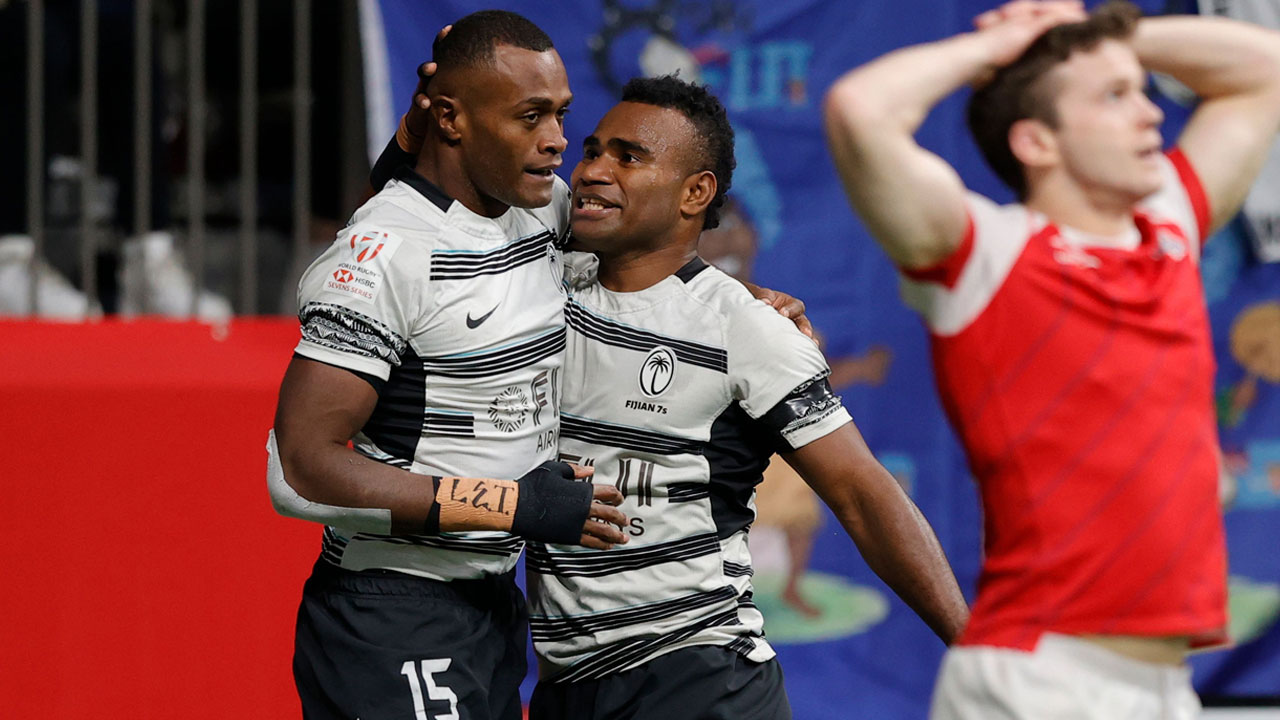 [Source: World Rugby]
Double Olympic gold medalist Jerry Tuwai is yet to receive the $33,000 to build his house as promised by the previous government in 2021.
This was confirmed in a Facebook post by Interim Fiji Rugby Union chief executive Tevita Tuiloa today.
After Tuwai won his second gold medal at the Tokyo Olympics, the then government announced on August 6th, 2021 a million dollar package for both the Fiji 7s and our Fijiana for winning bronze.
As part of the package, the government would purchase a residential lot at the lucrative Tacirua East Subdivision valued at $141,700 for Tuwai, and $33,300 for the construction of a home.
FRU Acting CEO Tuiloa says the land in Tacirua is finalized and under Tuwai's name but the family is waiting for the $33k to build their house.
Tuiloa says he was asked by Tuwai's wife about their house before the LA 7s.
According to Tuiloa he's hoping they can work with the current government especially the Office of the Prime Minister and Ministry of Youth and Sports to assist the Tuwais'.
The FRU Interim boss goes on to say that even though Jerry Tuwai probably didn't want to tell him about the issue since he came into office on January 6th but Fiji's most decorated player feel used and lied to, so why do we expect him or his family to give their all,  it's unfair, unethical and unchristian of us to do so.
Jerry Tuwai is the only player to have won two Olympic gold medals, won the Hong Kong 7s titles for five years in a row and also the World Rugby 7s Player of the Decade, World 7s Series titles and Melrose Cup.