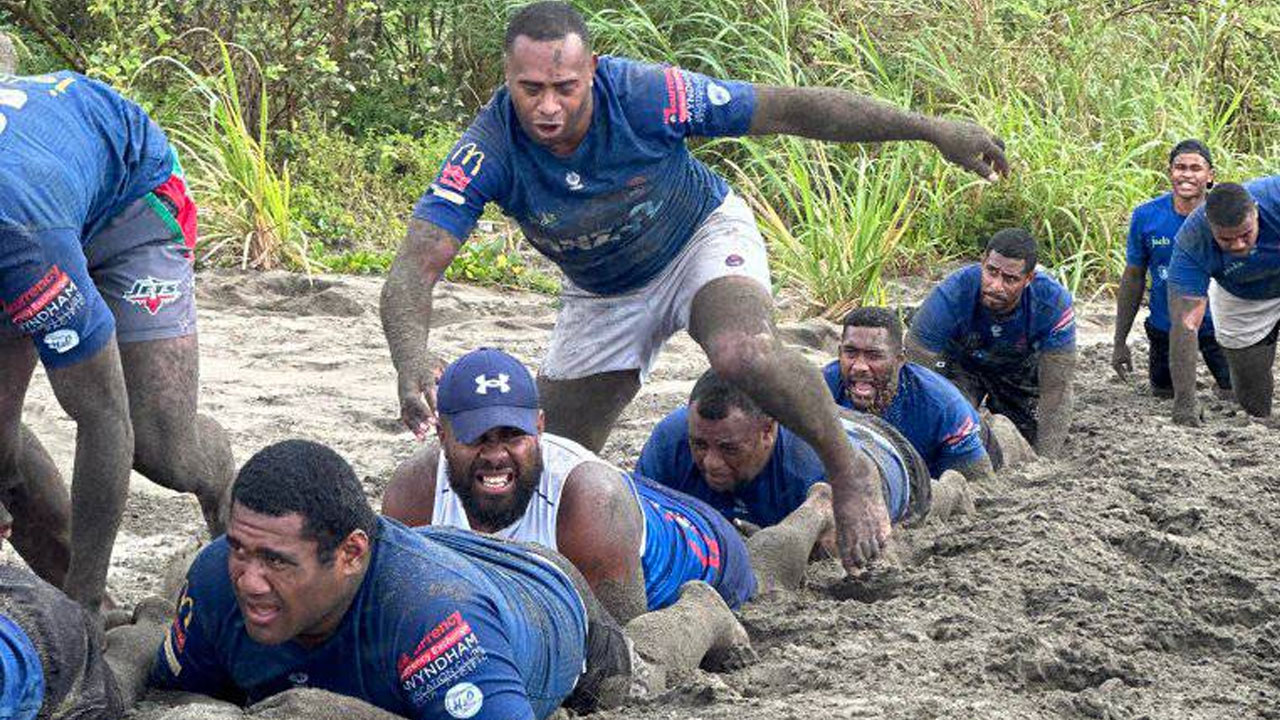 The Nadi rugby team during one of their training sessions [Source: Nadi Rugby/Facebook]
The final showdown of the Inkk Farebrother Challenge today between Nadroga and Nadi is expected to be electrifying.
Nadi is vying to take Fiji's prestigious provincial trophy in the last challenge of the competition for 2023.
The two teams have a long-standing history between them after meeting for the first time 65 years ago.
Article continues after advertisement
It later became a tit-for-tat challenge when both teams enjoyed the honors of holders between 1980 to 1988.
Nadi coach Cohan Politini says they've prepared well, trusting that his players will deliver what's expected of them.
"All we can do is prepare as best as we can and we've managed to fit in a warm-up game there, and we'll give it our best shot."
Politini says their aim is to take the coveted Trophy as well as the Skipper Cup back to Nadi.
Only time will tell when the dust settles at Lawaqa Park in Sigatoka.
The match will kick off at 3 pm and you can watch it live on the FBC Sports channel.