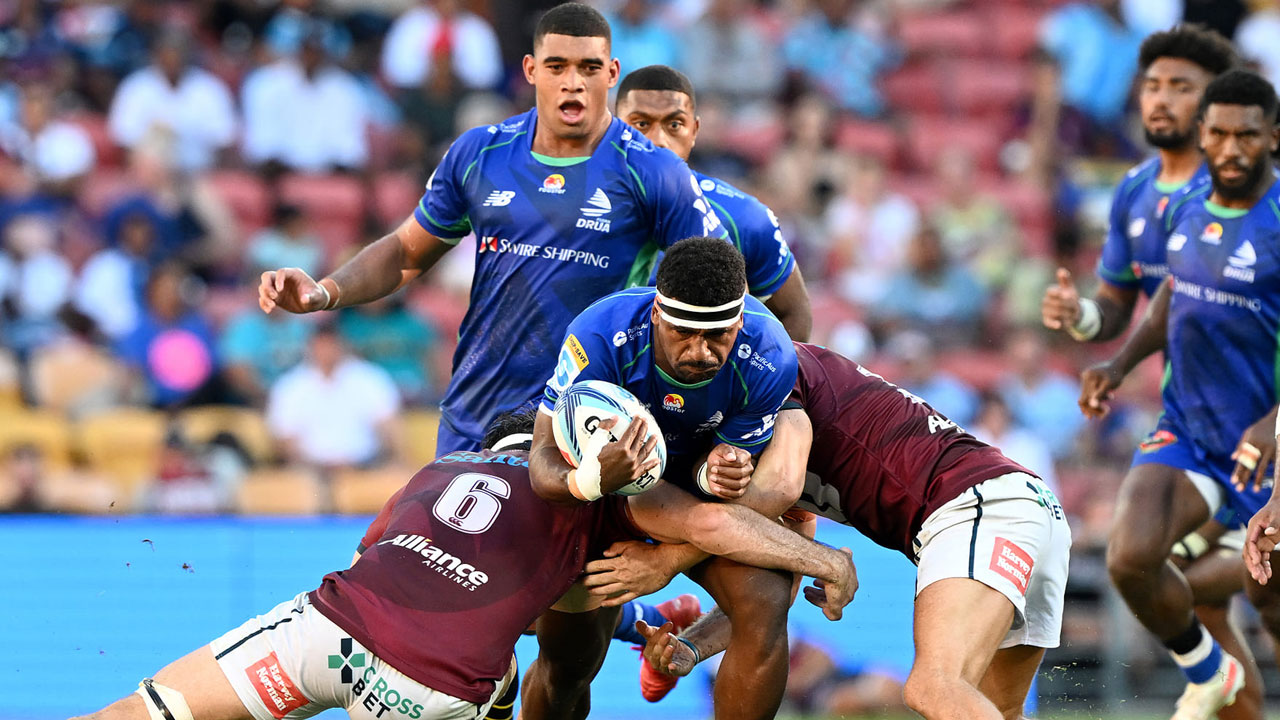 [Source: Fijian Drua/ Facebook]
Swire Shipping Fijian Drua head coach Mick Byrne believes from the last four matches they've established their best chances come from their forwards.
The Fijian Drua has played four Shop N Save Super Rugby Pacific matches so far and Byrne says they know where they want to place their money at.
He says their forwards have carried them well in the past four outings and they will continue to build on this.
Article continues after advertisement
"Our best chance is hanging on to the ball and going through some phases. If we can't do that than the game goes a little bit open and unstructured and that suits us as well. But the way we're playing and geared up to play, carrying the ball hard through our forwards, getting across the game line, getting some front foot ball and swinging our backs away is probably our number one avenue for take."
Byrne says in the last outing the Drua have been able to score tries from structured and open plays and this is a positive for them.
He says they need to stick to their identity this weekend if they want the desired result which is a second win on the road.
The Drua takes on the Highlanders on Saturday at 3.35pm and you can watch this live on the FBC Sports HD Channel.