Timoci Tavatavanawai (middle) and his team mates.
It will be a special appearance for Moana Pasifika Fijian speedster Timoci Tavatavanawai in Saturday's Shop N Save Super Rugby Pacific clash against the Swire Shipping Fijian Drua.
The powerful winger returns to action in Fiji after six years after leaving the country in 2017 for rugby opportunities in New Zealand.
Moana Pasifika arrived in the country last night with Tavatavanawai's family eagerly waiting at the Nadi International Airport.
Article continues after advertisement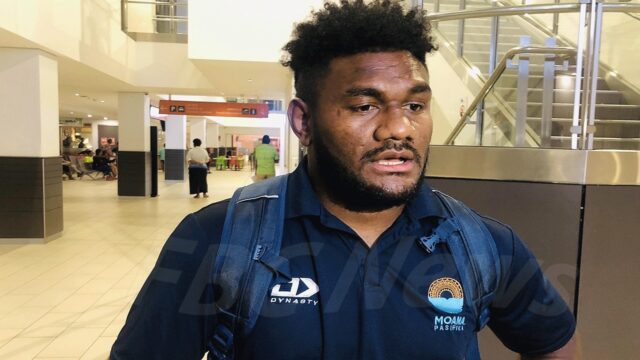 Timoci Tavatavanawai.
The former Queen Victoria School student says it's great to be back and this match marks his first professional outing in Fiji.
"It'll be a great game coming back home playing my first professional footy, the crowd will be wild so I'm expecting all of that."
The 25-year-old who played for Tasman Mako in NZ's National Provincial Championship says they're expecting a tough game in a jam-packed Churchill Park.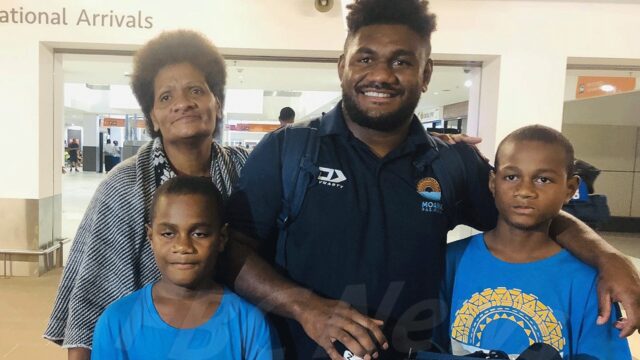 Timoci Tavatavanawai with family members. 
He says the crowd will play a big part in the Drua's performance but they won't be swayed, focusing on their game plan and what they need to do.
Saturday's match in Lautoka will kick off at 2.05pm and you can also watch it live on the FBC Sports HD Channel.